Joined

Jun 12, 2010
Location
I harvested a 1041 axle from the 945 I scrapped recently.
The low mile G80 will be going into my 245. The 4.10:1 ring and
pinion are wrapped up for storage for now.
I came up with a good use for the leftovers: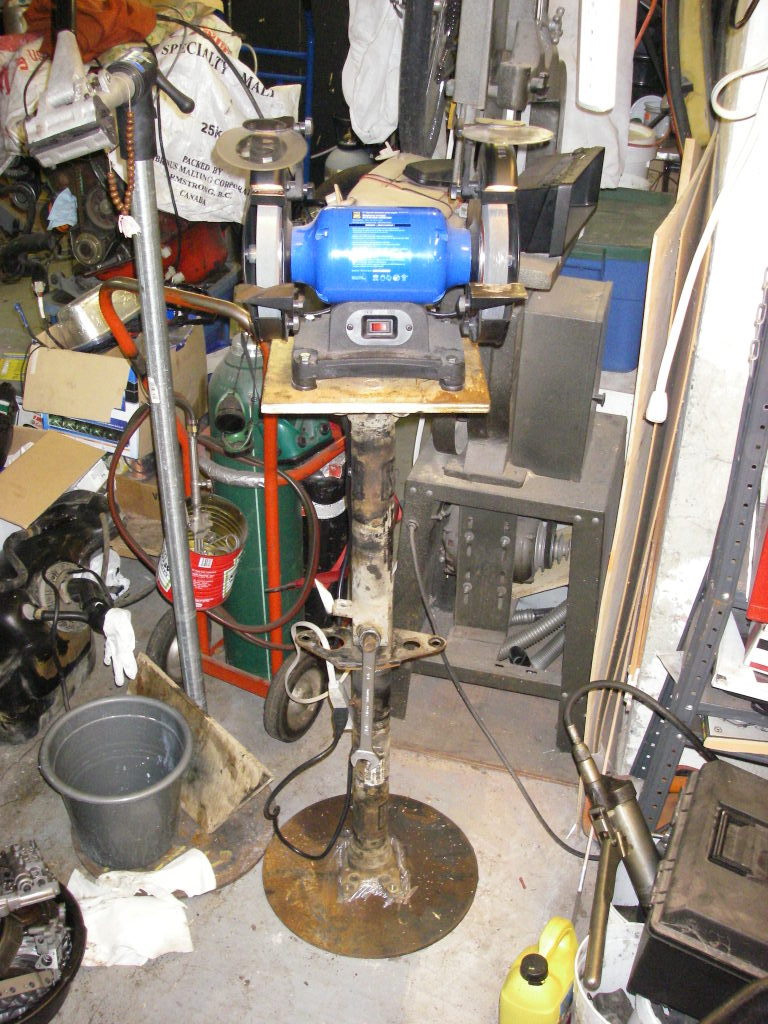 Grinder stand.
I just cut out the pumpkin and welded the two halves together. A
round piece of 1/2" plate for a base, and a bit of plywood to
mount the grinder.
"Free" grinder stand.