Hi,
Welcome to my project. I am creating a high-performance sporting 164, which I have called the 164RS.
The project has been on UK forums, I finally got around to putting on turbobricks as well so here is a catch up.
20 years ago, when I was a student, I had two 164s. I enjoyed them both but then I did not have the funds or expertise to modify them as I would have liked to. Now I think I can, so I've returned to the 164 to build the car I really wanted. Several areas of this project will be new challenges for me, so I'll often be seeking advice!
As a base, I wanted a good condition, manual, small bumper 164E. In April 2007, I bought the best one I could find for sale. It was in Germany (bought via an internet ad). I flew out and drive it 800 miles home.
For 12 months I have used the car quite a lot and did some running upgrades:
Suspension upgrade (part completed)
Wide wheels
M410 overdrive gearbox
Volvo sport instrument set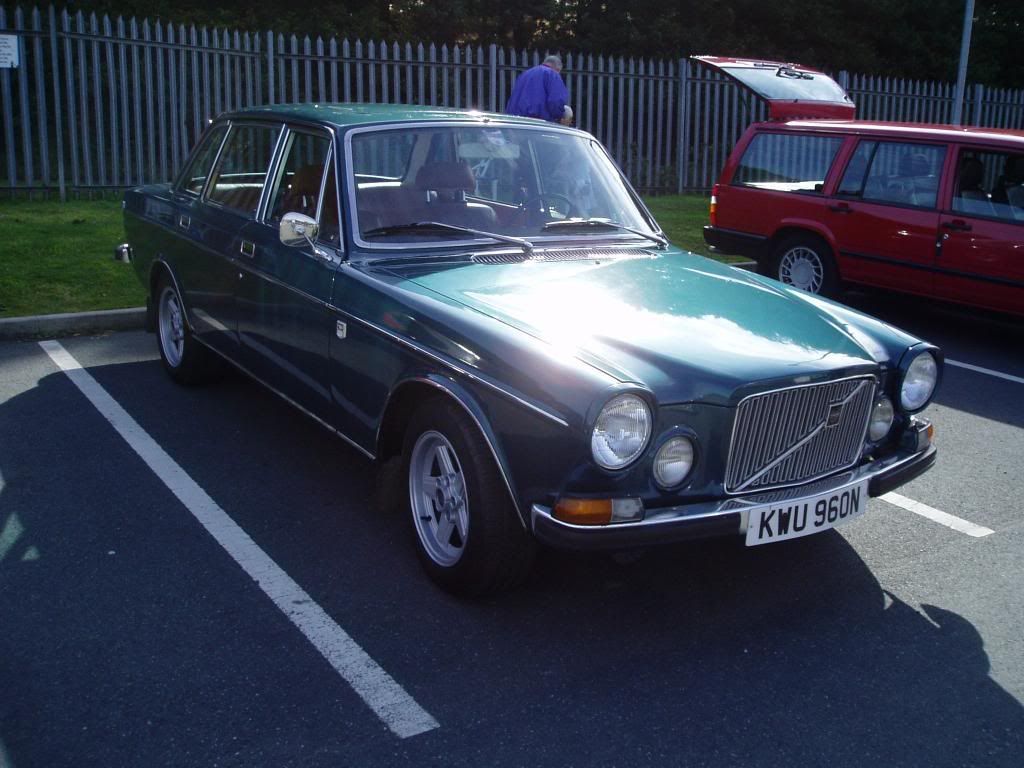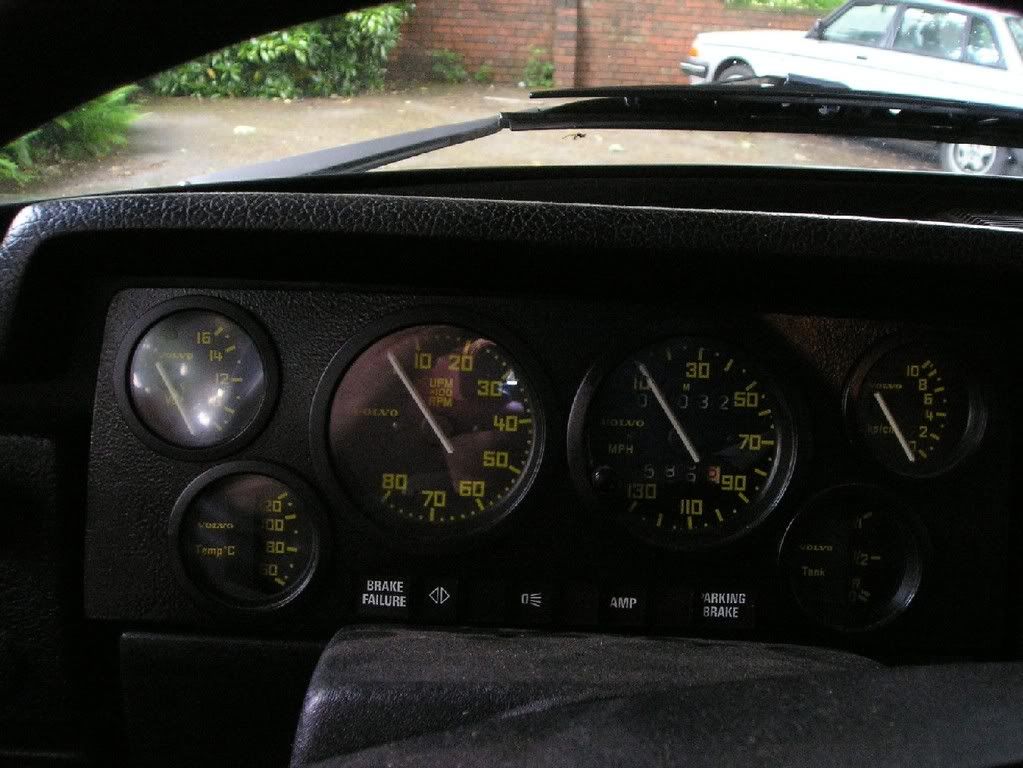 In May 08 I took the car off the road to start the major work:
Right-hand-drive conversion
Bodywork restoration & respray
Engine rebuild
Supercharger & intercooler installation
Engine rebuild (& modifications/upgrades to suit supercharging)
Mappable engine management (ignition & fuel)
Gearbox and overdrive rebuild
Rear axle rebuild, probably with LSD
Full suspension upgrade
Partial re-trim, including fitting sports seats
Rather than taking the whole car to pieces at once, I have planned the project in phases. Between the phases, the car can be put back on the road if I want a break or need to get remotivated.
Here's the first installment of photos:
Engine block on the stand, not dismantled yet
Head, not dismantled yet. More engine updates later
Bodywork:
RH inner wing, virtually no rust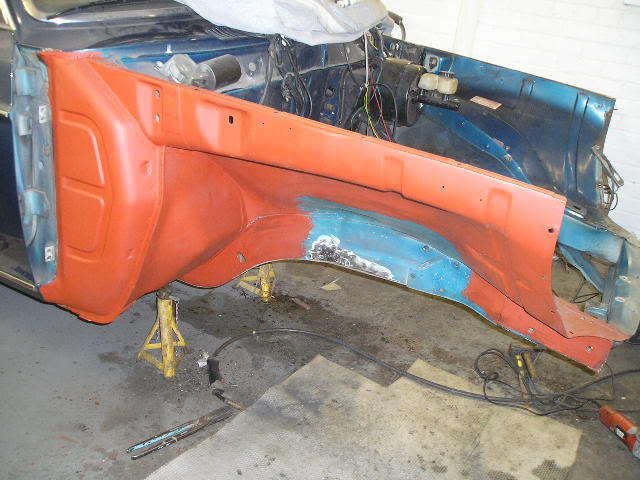 RH chassis rail, small repairs in progress on both sides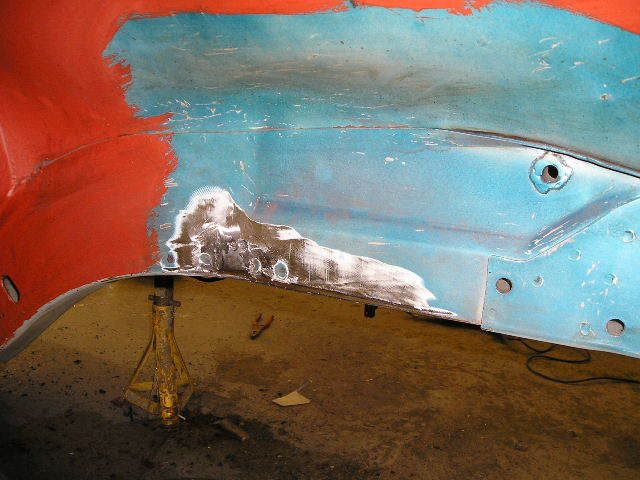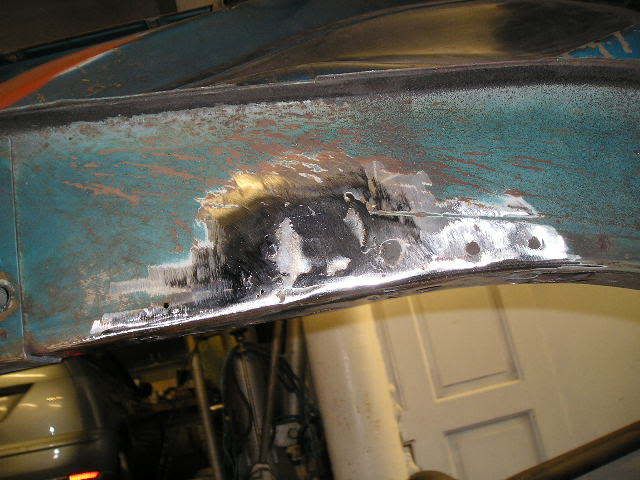 Underneath RH chassis rail, awaiting repair
RH inner wing, battery tray removed (the battery will be moved to the boot to help weight distribution)
LH inner wing had one rust patch, repair in progress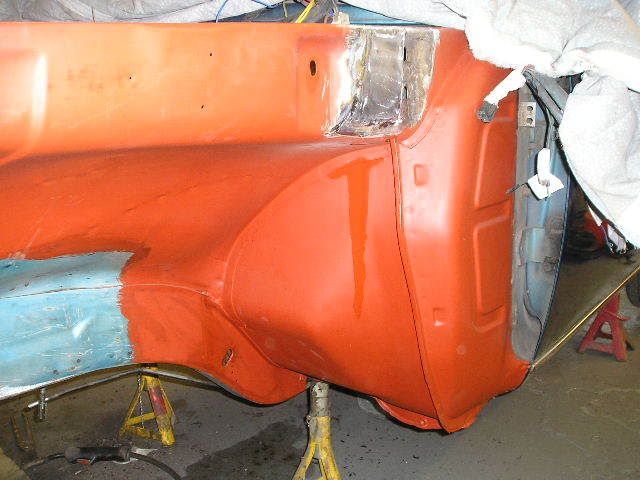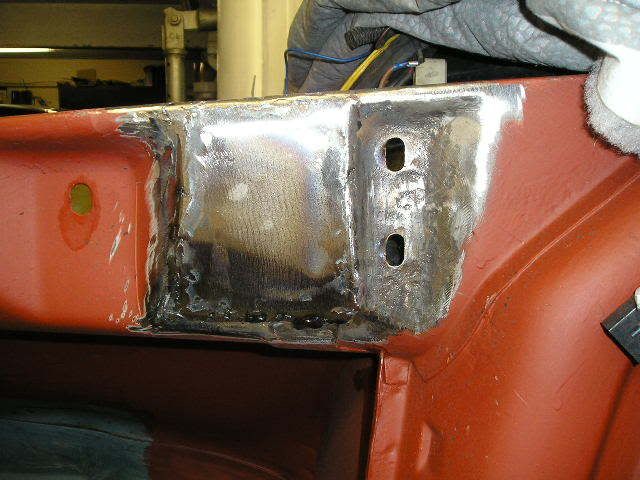 Front chassis cross-member had some rust on the right-hand-side...
... this was repaired and strengthened over original design (seam welded and corner piece added) to give extra torsional rigidity to cope with uprated suspension and grippy tyres
Matching strengther added on the left side also (this side was not rusty)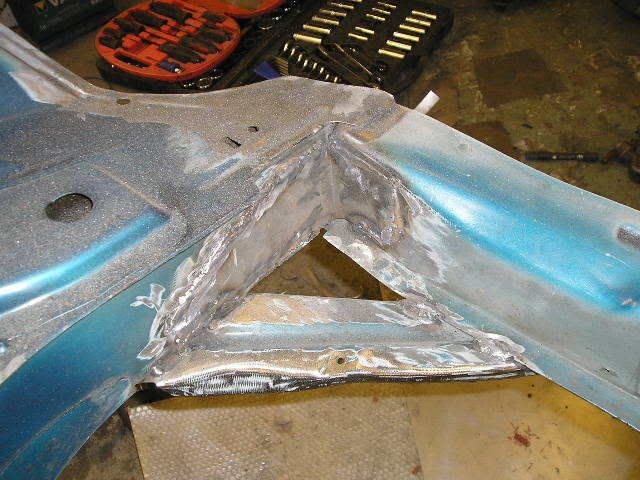 For the same purpose, the left and right chassis rail supports have been strengthened with extra welds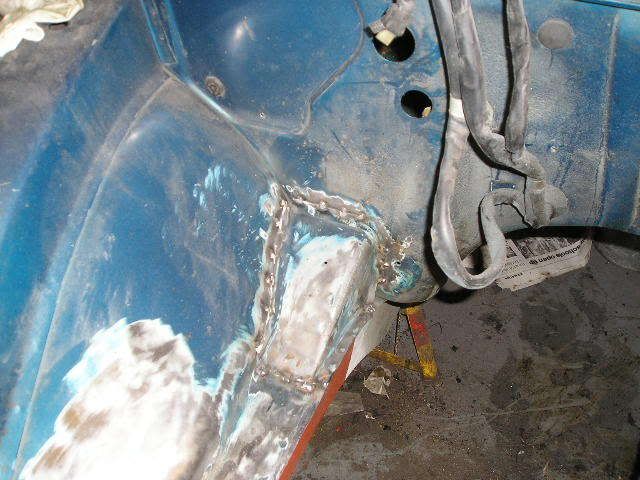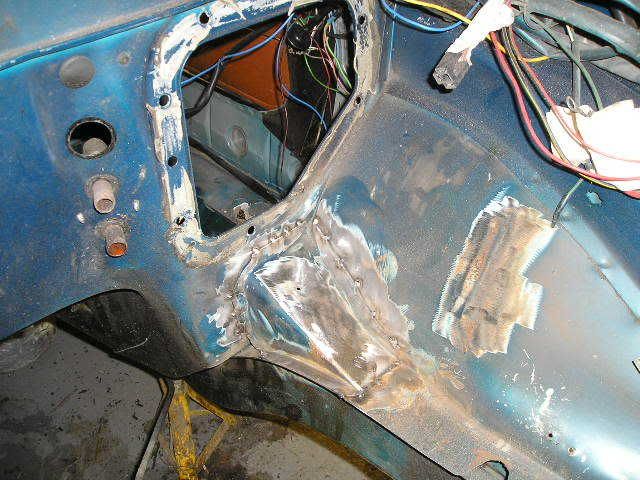 RH front floor, rusty! Not repaired yet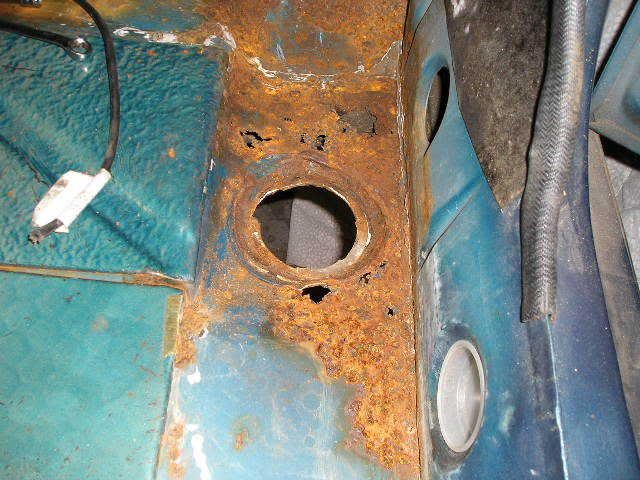 LH front floor, zero rust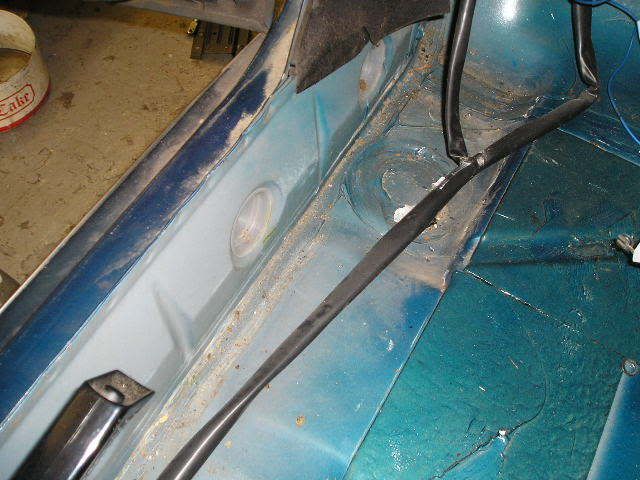 That's as far as I've got on bodywork.
Onto the right-hand-drive conversion. This is proving harder then I expected. The RHD 1973 144 I got my parts from had an ambidextrous bulkhead with removable panels on both sides. However, my 164 of the same year has a non-symmetrical bulkhead with a removable panel only on the left side. So quite a bit of manufacturing was required...
Removing dashboard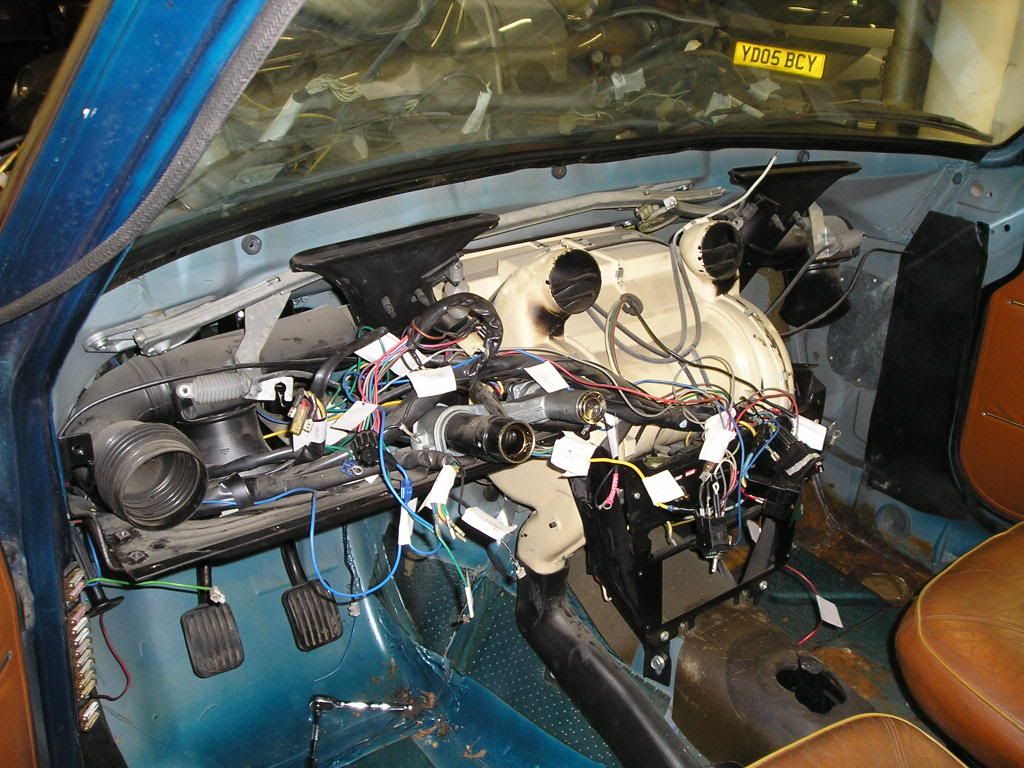 First trial fit of RHD steering box and column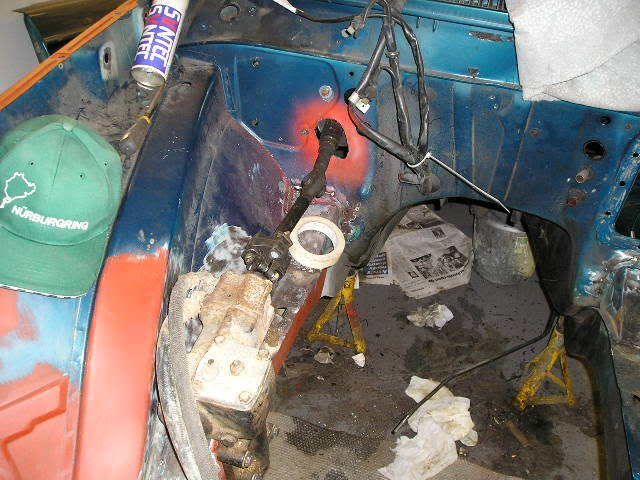 Trial fitting of RHD 140 pedal box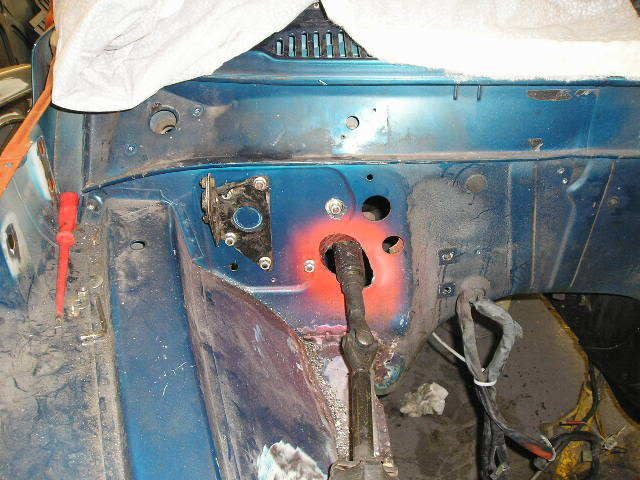 Trial fit of servo and brake cross-bar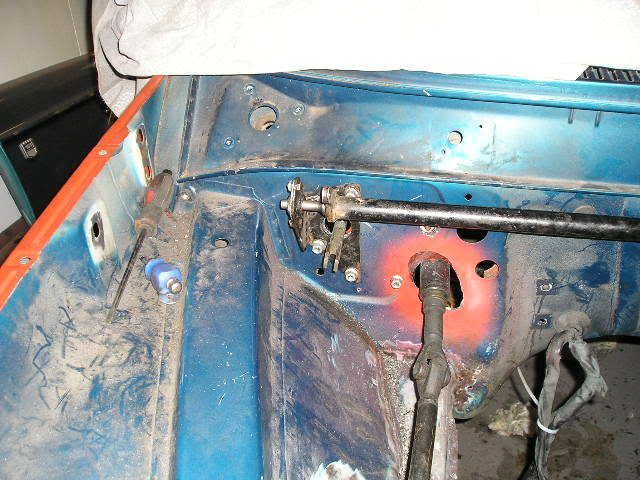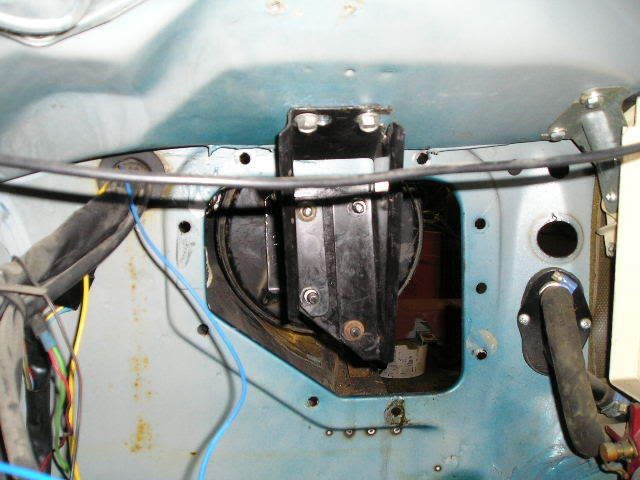 Beginning to make the servo mounting bracket...
... and the support bracket inside the car
Bodywork:
Chassis rail repairs in progress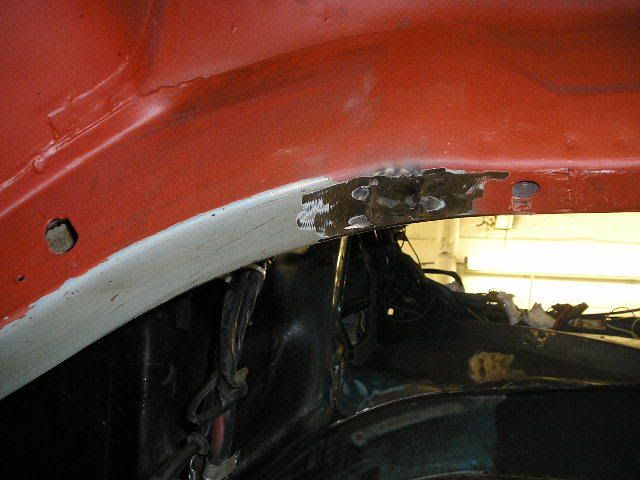 Chassis rails finished (to be painted later)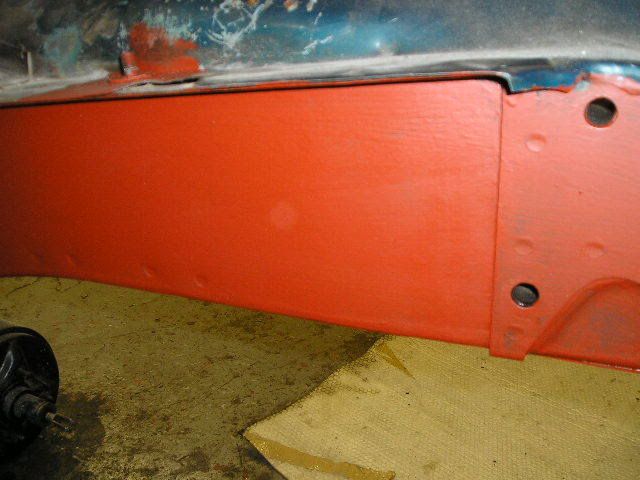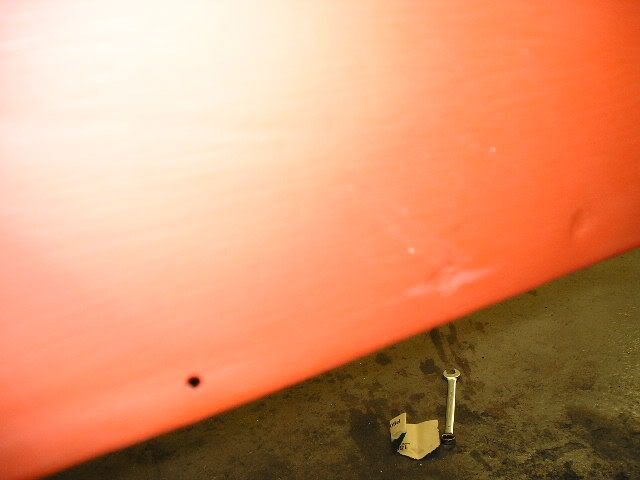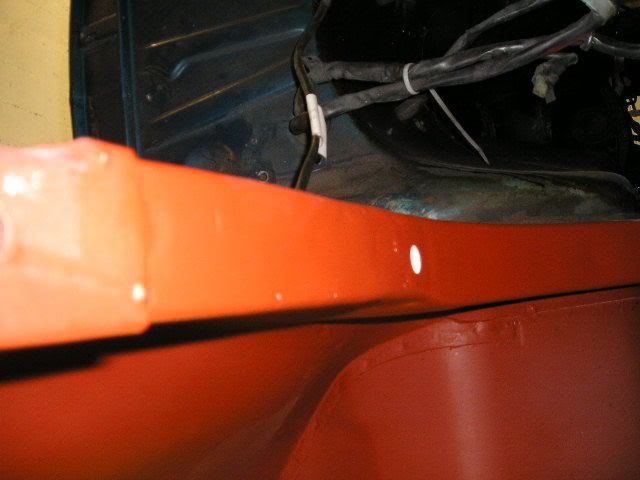 RHD conversion:
Test fitting pedals. (LHD 164 throttle is being modified for use on the right)
Priming the various RHD brackets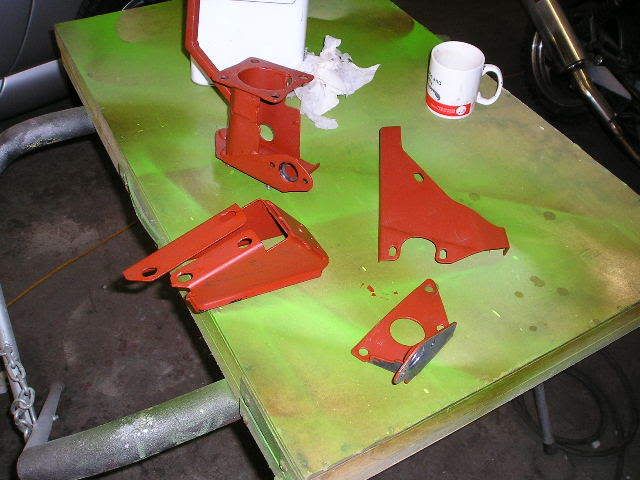 Reassembling the heater after checking the matrix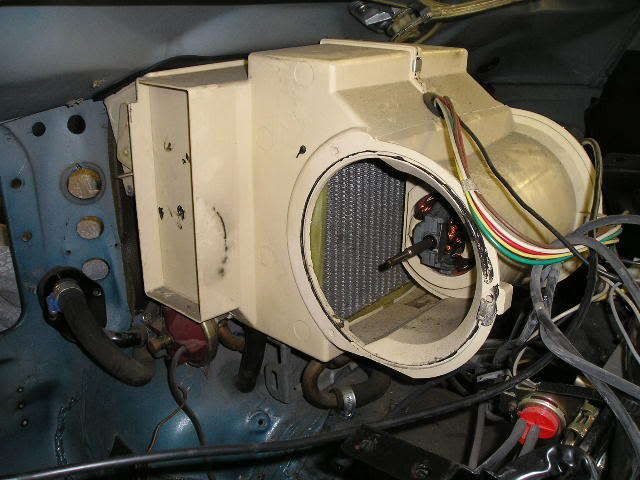 Starting the wiring for RHD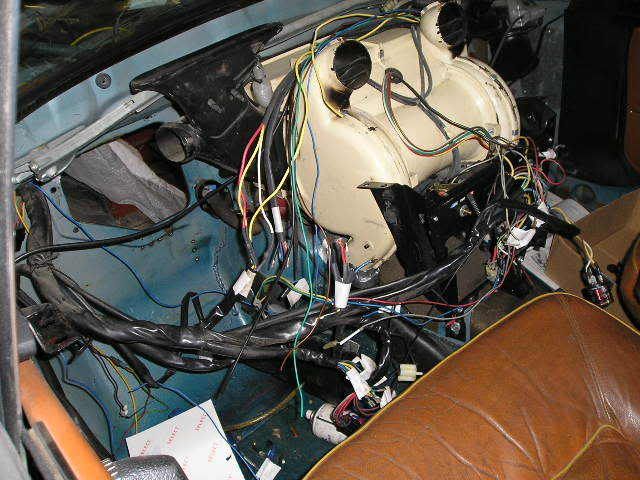 ...here's a shot of some helpers at the garage. Can't get the staff!!
Seeking some opinions please folks.
I'm in two minds about whether or not to fit a front spoiler to the 164RS. It would be something subtle and period, quite possibly the same spoiler I fitted to my last project, the Scimitar V8 (see below, this is a modified Dolomite Sprint spoiler).
On looks alone, I think I would go without the spoiler, but I'm keen to reduce lift. There will be blasts across Germany from time to time once the RS is finished and above 110-120mph the 164 front-end gets a bit "floaty"
So, do you think someting like this would look OK on a lowered 164?
Thanks
John