PV gets a bumper
The PV has been without a rear bumper for about 7 years, maybe more. Mostly because the stock bumper looks clunky, heavy, bulky, etc.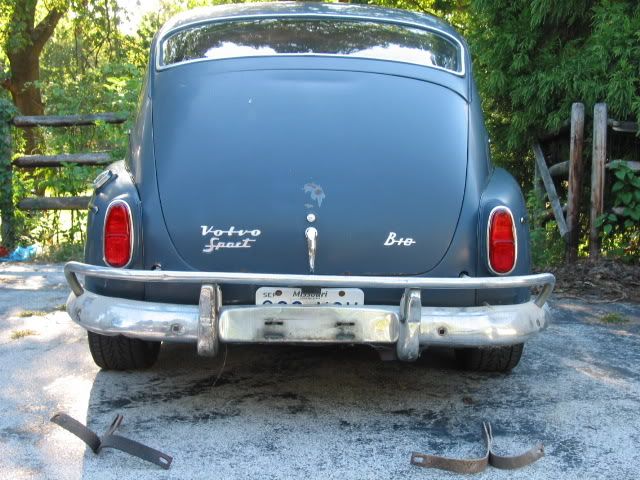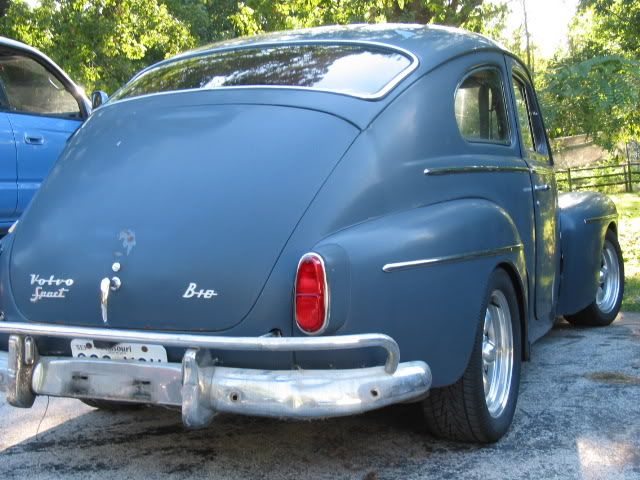 But it doesn't look quite right without a bumper either. The rear end visually pinches in too far, looks sort of unfinished.
So we're trying to empty out my grand-mother-in-laws house recently, I'm out in the garage poking around, and I see an old bumper. Uncle-in-law John says it's from a '41 Ford he used to have, certainly hasn't the faintest need for it any more, at all, go ahead and take it.
It's not nearly as bulky, has a sort of roughly matching patina (ok, maybe a little too rusty). Just too wide. And it doesn't curve around the corners. But, just maybe, if I chop out a hefty center section? Here it is lined up for pondering on the right side: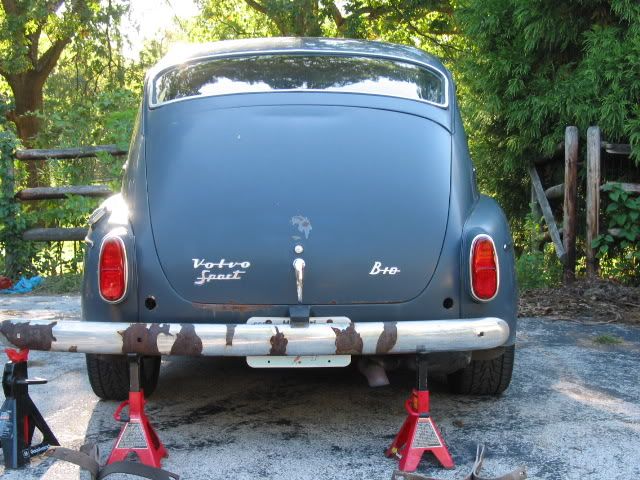 Yeah, I can see this working. So take off the bumper brackets from the old bumper (had to angle grind 2 of the bolts, typical for ancient rusted shiz on this old heap). Measure lined up like I like it on both sides, mark the center. Then measure from the bolt holes - not bad - 1/16th of an inch off on the eyeballing. Correct, mark, and cut with an angle grinder. Then eat dinner, and it turned dark. And I'm lazy, so that's where I stopped. It's cut to length, I still need to weld it together, modify the bumper brackets (the part to the outside is way too long now, just chop off and use two bolts on the inside), and bolt it on. Err, and do something with the license plate. With the brackets on it sits a little lower and further back than I was holding it prior, should still look good. Good enough, anyhow.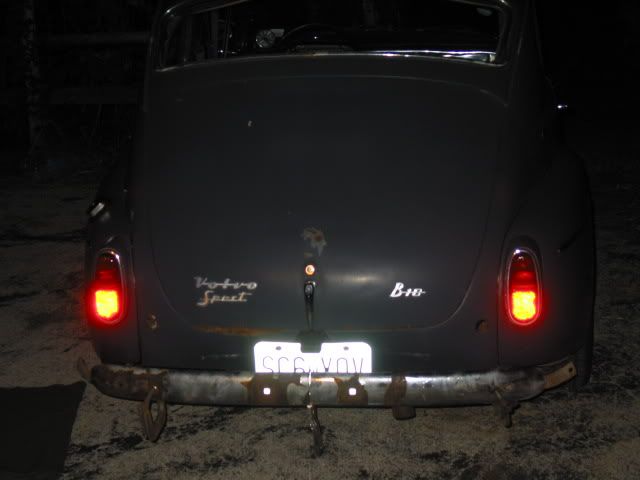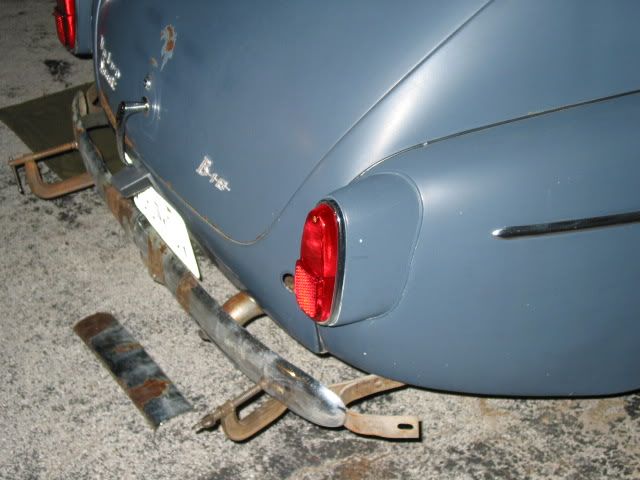 Tomorrow, a weld, some chopping at the bumper brackets, and some drilling. Voila, a rusty old bumper on the back of a rusty old car.