Joined

Dec 23, 2002
Location
Once upon a time, I really wanted to do rally with my other 244ti. Stage rally is what got me into liking Volvo 240's, but what kept me away from doing it was the nice bodywork and paint on that car. I decided to stick with road courses.
Over the course of time, I did hit the dirt. Just not rally. I ran dirt track at the local mudhole in 2012 & 2013 in a hobby stock and did fairly well for not having any experience. At least in my own mind, mostly because I was beating more experienced drivers with way more help that had WAY more engine than I did.
I rallycrossed a 760 a little bit last year, and thought about doing stage rally with it but honestly, I felt a 240 would be a more solid choice. Once I had to smog that car, and also with the M46 busted in it, I sent it off to Valhalla.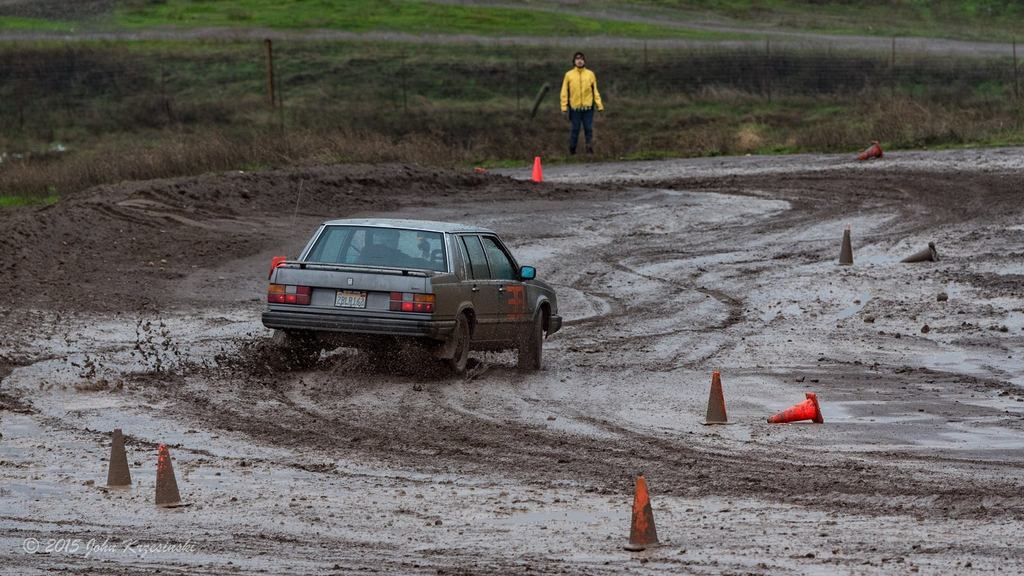 I had thoughts about buying a certain infamous 242 rally car, but started thinking it might be a little too much for me at first.
I mostly was searching for a 244 shell for rally because I hear they are a tad stiffer, easier to find sheetmetal for and honestly, I always have been more of a 4 door guy. Hence my username.
So last week, I picked up this 244 Turbo from a longtime Volvo friend [Noah244ti] for almost free [he did not want anything other than a few parts to keep off it, but I bought him some cool clothes for his baby boy]. It has a high mile B21FT and an M46 [with a bent clutch fork] which will be going out.
It is currently at the shop of Alfalfa Rallysport [Megulon-7] where we will begin the major prep - rollcage/chassis/etc.
I am undecided on the engine, I have a sweet ass B23FT for it as well as a T5 trans but I am thinking of sticking that trans behind a B230F while I get my coefficients out of the way, and honestly just figure out how this rally game works.
Stay tuned!