Joined

Apr 28, 2009
Location
Hello TB enthousiasts,
I'd like to make my own thread about my Dutch Volvo 945, to get comments and advice and for people who want to be inspired modding a steel brick
It will be wth bits and pieces because i did a lot an can not post everything in one evening duhuh.
Dunno if this is the right place or it has to be in "Showroom" mod's, do what you have to do
I am very precise in sorting my "stuff", it saved me many many times.
I bought this air tools and carbid burs for the ruff stuff, i can tell with this tools it's going a bit too fast, Aluminium is soft as you know. I will do the fine work and finishing with my good old Dremel, the best tool I ever bought. A friend of me milled a nice long shaft for it to get deep and smooth
And then i bought the so much sought after 531 head, very common here in Holland har har
I marked the holes with a Widia pen and used the gaskets as a guide:
The bowls from the 531, much is said about it, i'm gonna unshroud the outlet side and take some other material from the bowl and spark plug surroundings, mark the angle of the spark plug thread.
Some more marking, take it to the limit
And now for the first time the ruff grinding, don't hesitate just do it:
The outlet side:
Bowls:
The inlet side, also a huge mismatch with the gaskets:
Now it can be shaved, i also like to go tight squish but haven't the numbers yet (deck and amount of shaving).
Also going to drill the extra holes 3,4 and 5 mm. for more equal cooling of the head and to avoid hot spots. Next picture is from Stoni's website just to show you where to drill.
Nr.1 has a 3mm hole, Nr.2 has a 4mm hole, Nr.3 has a 5mm hole, Nr.4 has two 5mm holes at the rear end.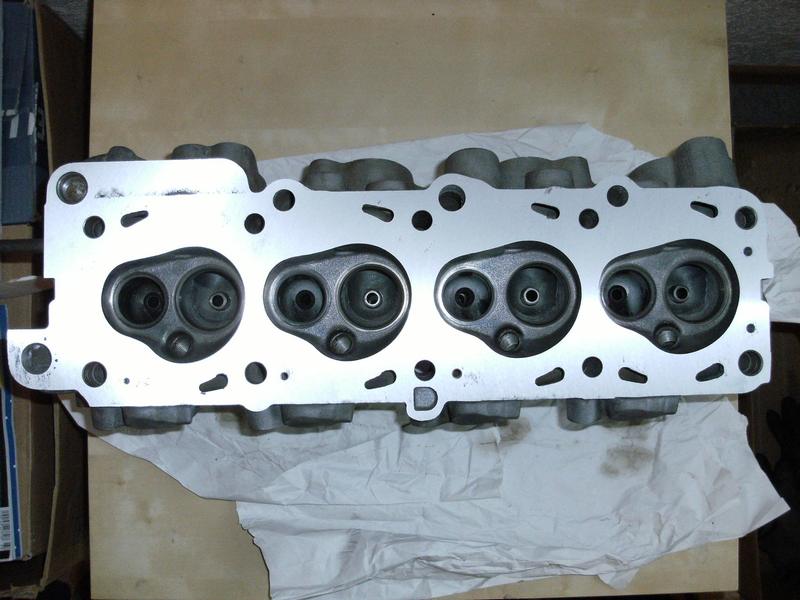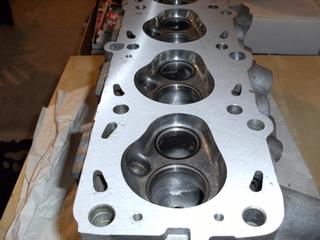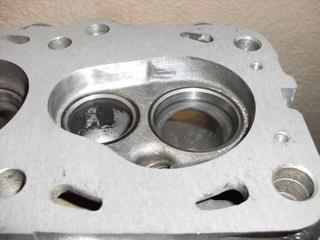 Again above 3 pictures thanks to Stoni's World website:
click
Well... that's it for now. i will make updates asp
The brandnew 3inch stainless steel exhaust with racecat handmade by Jelmar from
www.crossroadmotorsport.nl
a real peace of art if you'll ask me, a craftsman "pur sang".
I am reeeeeally going to sleep now
Last edited: