hello everyone
I really enjoy making these kinda threads. There's a wonderful sense of progress that stories like this reflect and inspire. So here's my volvo story.
I've been a BMW guy since I first started driving. That's the brand that won me over, and the brand that held on to me for the better part of a decade. The design, sensation, history, and power was at first intoxicating. I've owned a 1989 325iS since 2005. I've done a 635CSi, two other e30s, an e36 m3, e46 m3, and an e34 in the meantime. They're excellent cars, but only when they're working. No matter how many keyboard warriors on Bimmerforums repeat the propaganda - older BMWs are not "bulletproof". They're specialized, complicated, and precise cars. And I've had enough. I'll never part with my e30 for as long as it runs, but only because I'm too far down the rabbit hole. Whether I like it or not, that car is a staple of my life. It's a character in many of my life's stories, and I'm sure it's got plenty more left in the tank.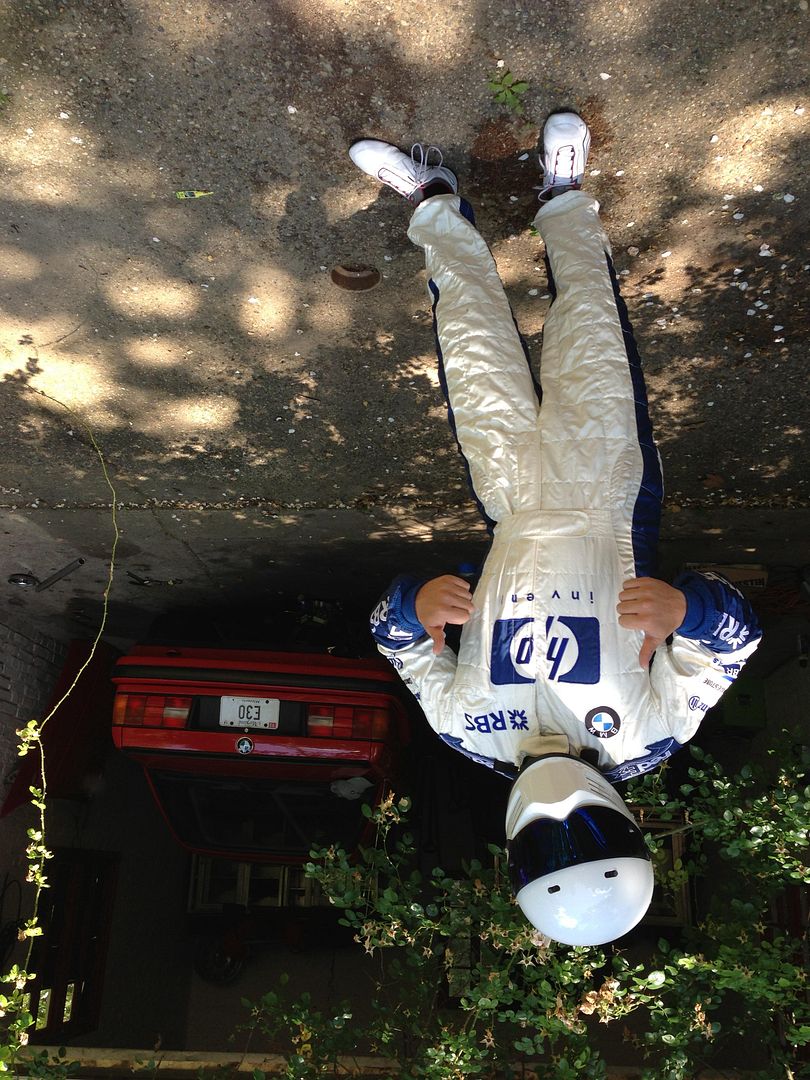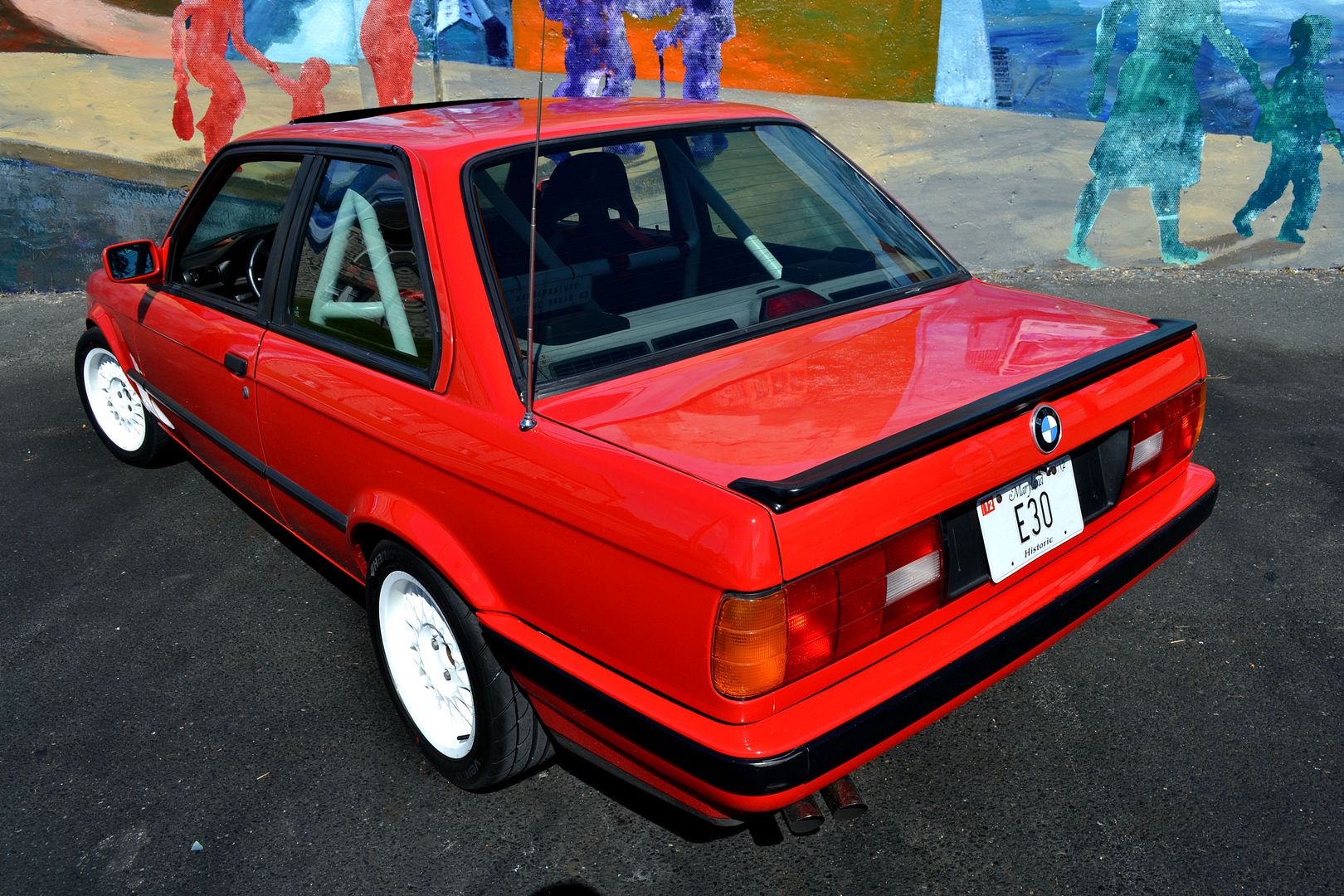 Blah blah blah, back to why I'm here.... I can't believe I'm saying this..... But I've reevaluated my philosophy of motoring, and I've fallen for older Volvos. Volvo 240s specifically haha It's not that I'm embarrassed, I'm just that I'm surprised. It makes no sense. They're slow, kinda sloppy, uninspiring, and repel women. As my friend Luke says - they're rolling castrations. But here's the top 10 reasons why I like em...
1) They're the most reliable of the euro cars I've ever seen or heard of, which is definitely a welcome change.
2) They calm me down. I have no interest in driving aggressively when I'm behind the wheel of a 240. I could barely do it even if I wanted to.
3) The 240 is a cultural staple of the 80's and 90's - instantly recognizable with a sense of the good times nostalgia.
3) I actually do like the shape. Straight-line-box-design. Legos on wheels.
4) They're incredibly smooth. I think volvos float just as well as a MBZs or Caddys of the time, but with better handling potential.
5) No one else likes em. In fact, most car guys hate the idea of driving an old volvo. I wanna prove them wrong.
6) RWD. My favorite drive.
7) You can get them in weird colors and combinations. Car color is a very important part of any car to me, the more unusual the better.
8) Pick your transmission, easy to find any version of the 240 in manual or auto.
9) Mid/high 20's MPG.
10) Completely unassuming. No negative image or profile to judge, other than I'm a female liberal arts professor. No one likes a BMW drivers other than a small sample of other BMW drivers.
So the actual story starts with my childhood friend Nelson Mangalli. His family always owned volvos growing up, and when the two of us were little and talking about what cars we'd own one day, he always talked about Volvos. We'd be in the corner of the playground with our Road&Track magazines debating the merits of Ferrari vs Lamborghini, Mustang or Camaro, but Volvo regularly joined the conversation. It made no sense to me at the time, but his enthusiasm for Volvo is what I remember.
Nelson moved away by the end of middle school, and for the next decade and a half, Volvo never came on my radar. I have nothing to report. It wasn't until a year and a half ago that they came back to mind. My girlfriend Lauren needed an inexpensive ride for her new nursing job. Right outta school. She had spent the entire relationship watching me pull my hair out with the e30, so convincing her to look at another old euro car sounded crazy. She was thinking more along the lines of a Honda Civic, the obviously smart choice for reliability under $3k. I couldn't stand the idea of something so bland for her, so I put all my stock in the forum-legendary Volvo 240. They called it unbreakable, reliable as gravity, and cheaper than dirt. So I consulted Craigslist.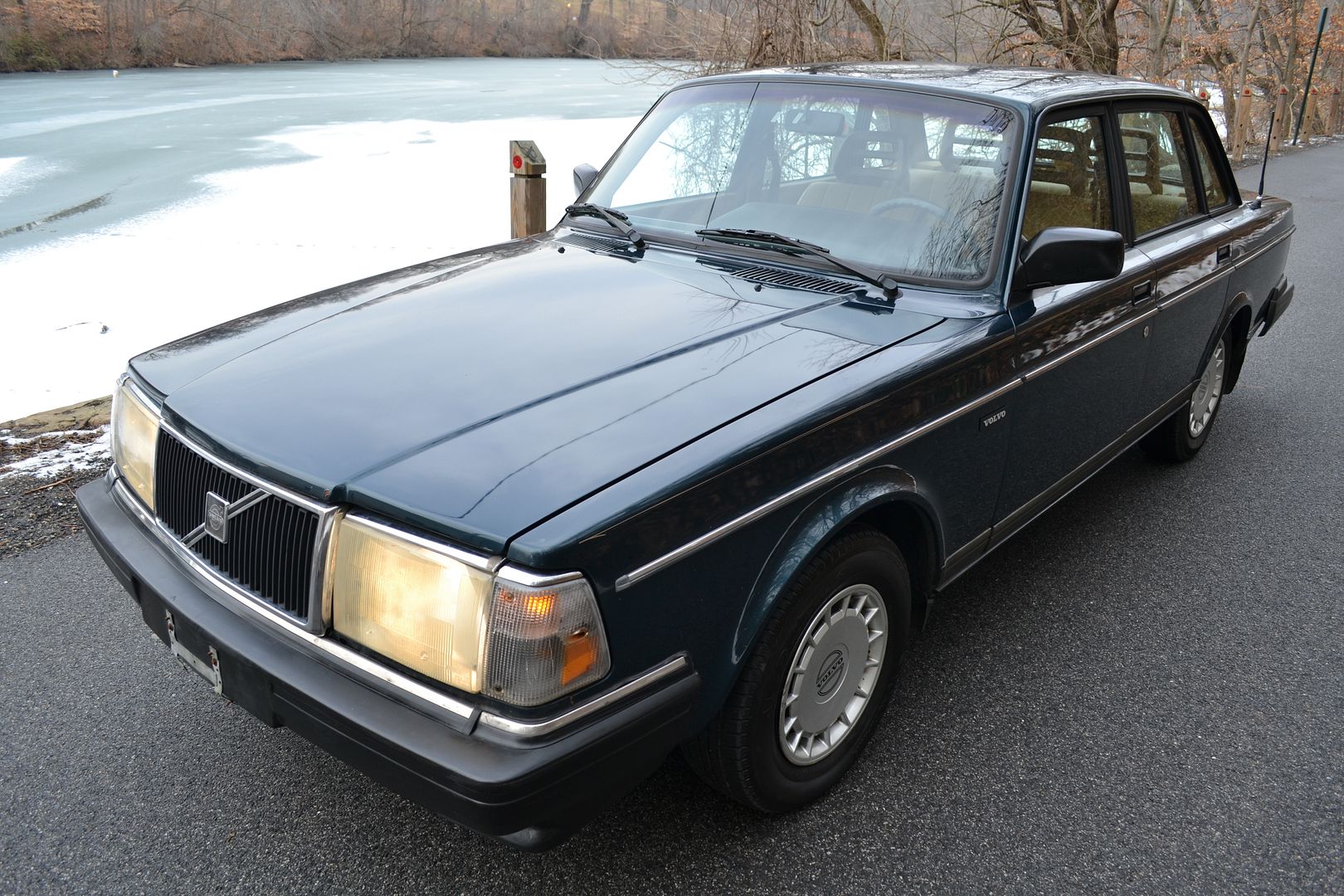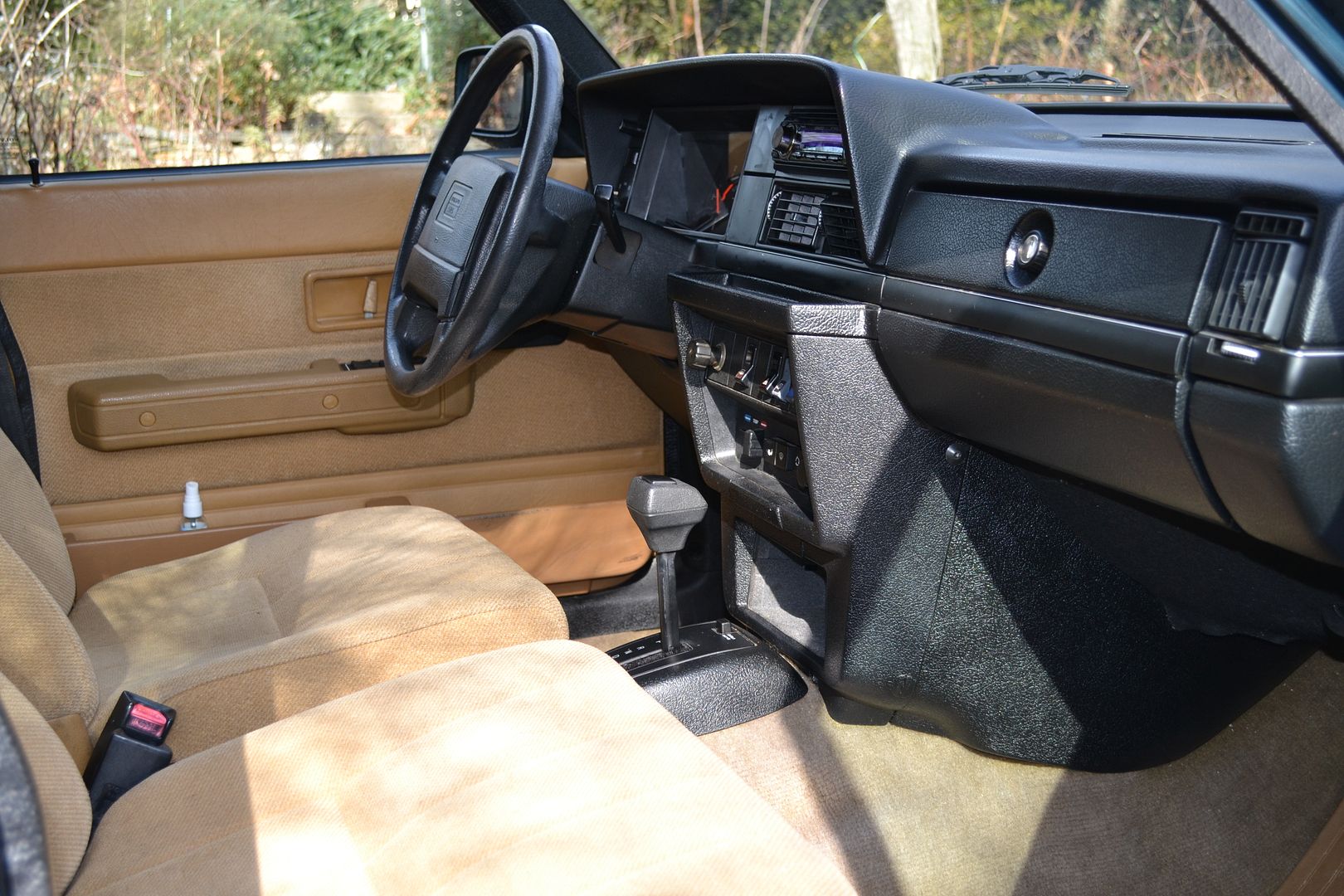 It was for sale from the car's mechanic, not the owner, which is what caught my attention. It was a very well respected shop that focused on older euro cars. 1993, with an astounding 280k miles, tons of records and recent work, and owned by one person for 17 years who brought it to the very same mechanic all its life. He did a whole pre-purchase-inspection with us present, and we did the test drive. I couldn't believe how nice it was. How well it drove down the road. How the door closed and how comfortable the seats were. She liked it too, but was still very skeptical. Understandably so. And maybe it was inappropriate to gamble my girlfriend's money on a 280k mile european car, but i'm happy I did
For a year and a half, that car did its job every day in comfort, style, and efficiency. Most importantly it kept her safe. It only took three $28 oil changes and one rear brake caliper to chug away.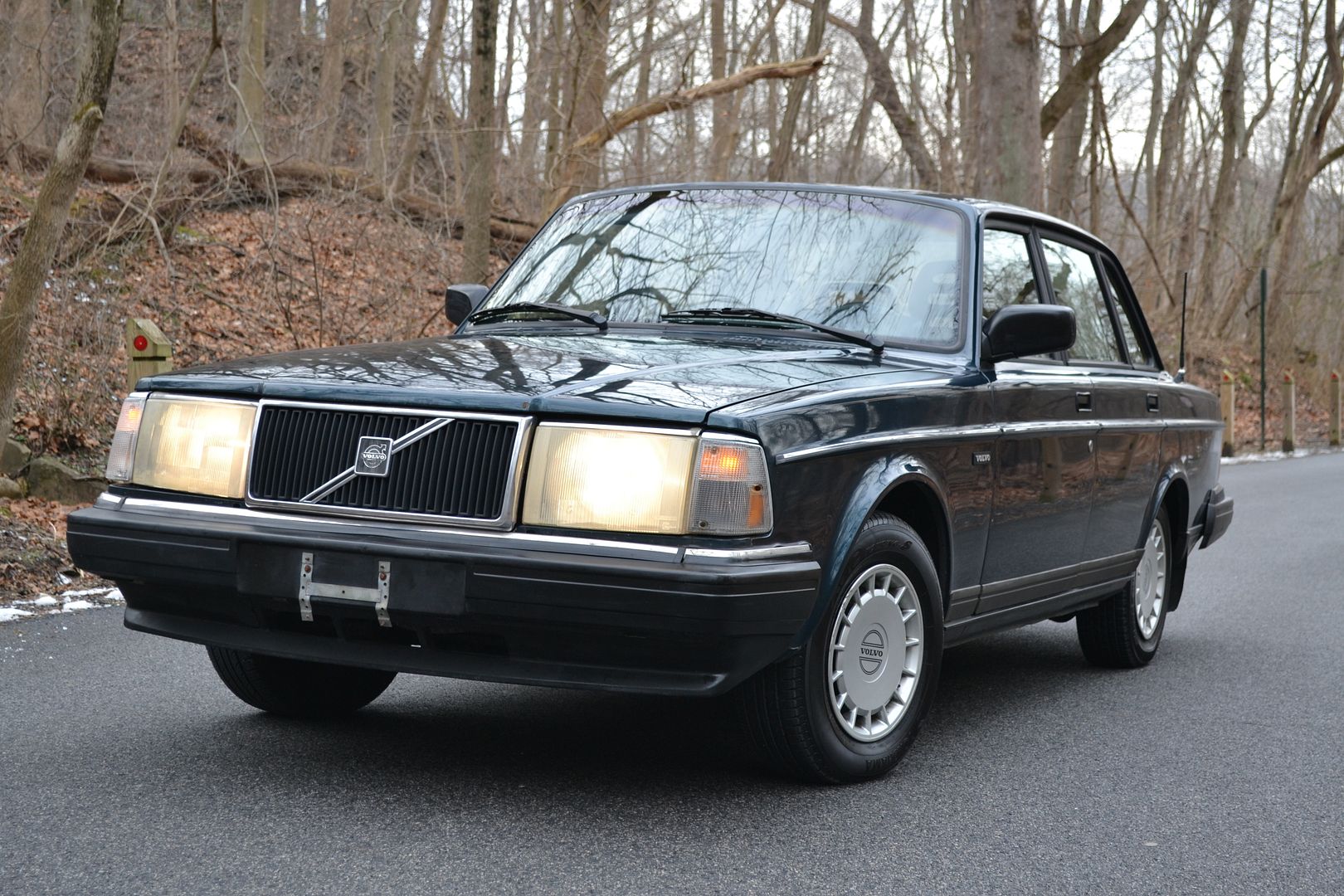 I was hooked. I needed one of my own. I spent the better part of the past year on this forum, craigslist, and ebay, stalking the market. There have been some beautiful examples, but I never had the right timing. The price, timing, location, quality, etc never lined up until the first week of 2015. I had no intention of buying a car that week. I knew I wanted a 240 at some point, but I was not in a hurry. I had a bad habit of trolling CL though when I was bored, and this was the random result...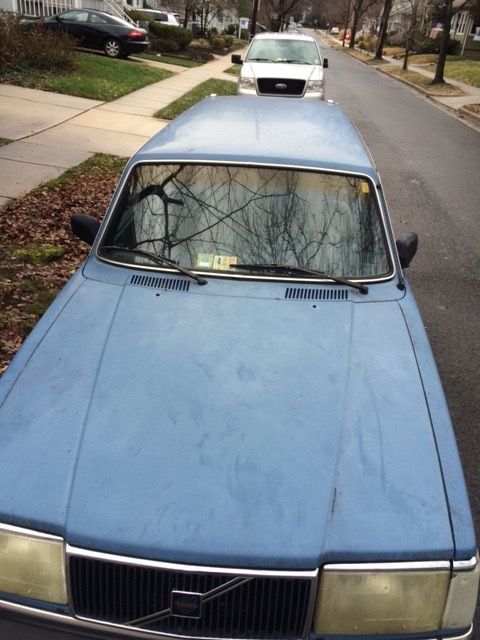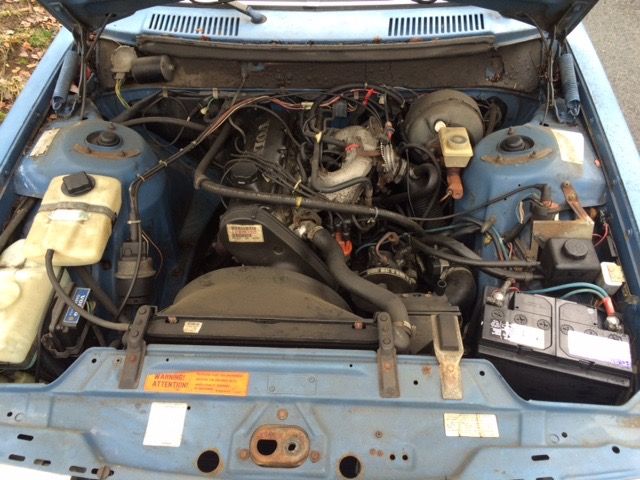 I had very little info and some rough photos, but it was just enough to be there the next day. The owner was a nice family man and seemed very fond of the car after almost four years together. He lived just outside DC, using the Metro to get around. The car was only backup, and with a growing family, it had to go. After 20 mins or so of some half-baked nighttime inspection, we struck a deal. I had no chance. It was just too cool to pass up on, despite the neglected condition. I needed it. Bad. So it came home with me.
1987
M47 5Spd
Mid-Blue Exterior
Blue Pleather Interior
High Quality Wool Covers
3 Owners
180k miles
Some mechanical problems
Some small and isolated rust problems
Kinda neglected as of late
$1300
Im in.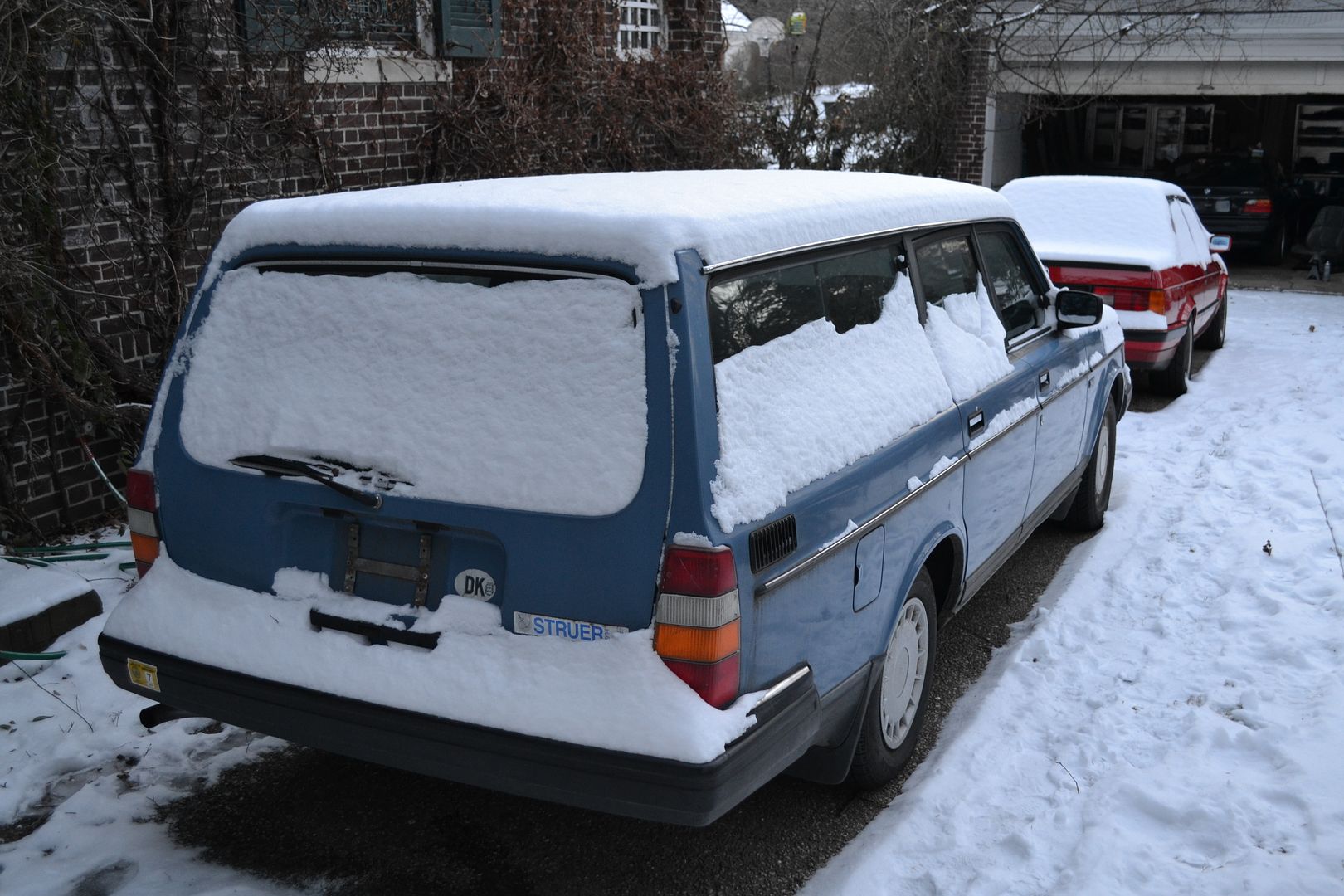 Last edited: