Has a Built Trans!
300+ Club
Joined

Nov 28, 2002
Location
Current Mod List Here:
http://forums.turbobricks.com/showpost.php?p=1686363&postcount=411
Purchased the car in 2000 from my boss at the shop where I worked. At the time it was powered by a 2.2L B21(?) with forged Arias flat top pistons, custom ported cylinder head with larger valves, dual Weber 45DCOEs, and a Stahl header. It came with a set of 17" Volvo Titan wheels. Suspension was decent, cut springs all around with custom revalved bilstein shocks. It also had IPD sway bars, 25mm front and rear. The car was also equipped
with a Dana clutch-type limited slip differential. It handled well, made decent power, and was quick enough to be fun. In 2002 it was dynoed on a Mustang Dyno at 136hp and 148lb-ft with a broken accelerator spring in the front carburetor. Pretty decent, but I was expecting more.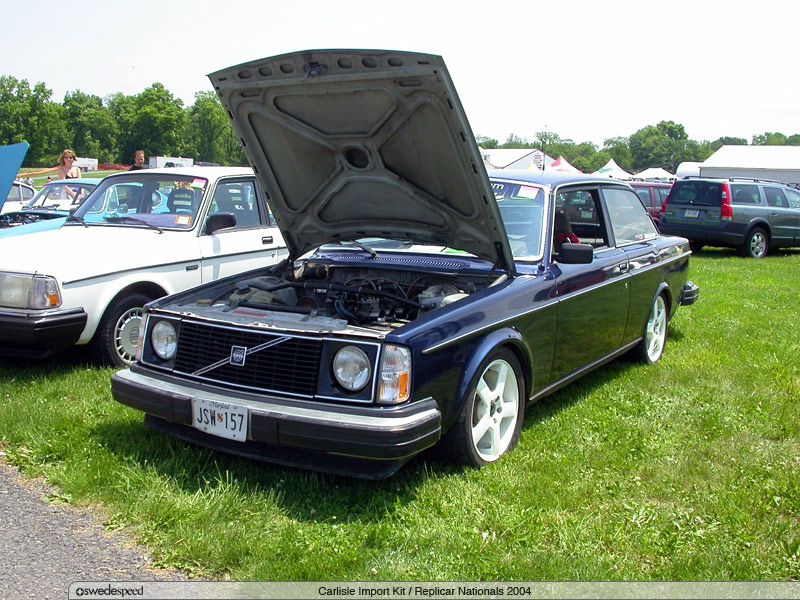 I used the car for a few years for autocrossing and driving on the street occasionally. It sat around a lot, as it would not pass state inspection with the carbs, nor could I afford the insurance at the time. Then in the summer of 2003, I heard about a drift event at a local track, Summit Point Raceway in West Virginia. I decided to register for it and see what I could do. I did pretty well at the event, for having close to the least amount of horsepower. The track was too large for the car with its current power level.
The next drift event was a practice held in a parking lot outside of Richmond, VA. This was November of 2003. I went to this event and did a little better, with the car being more suited to the smaller venue.
In 2004 I participated in a few events with the car, now making a bit less power due to a bottom end swap. The lack of air filters on the air horns caused the cylinder walls to wear, so the rings no longer sealed very well.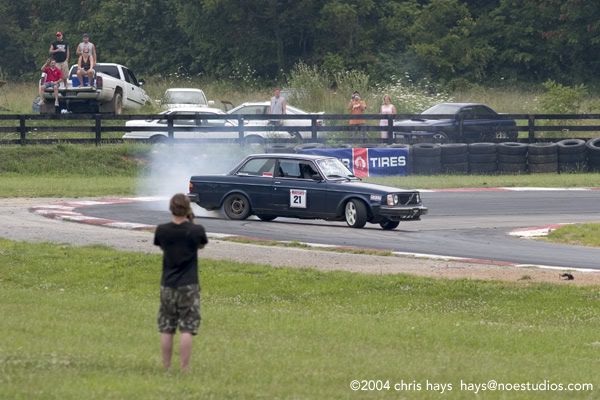 At an event at Old Dominion Speedway in Manassas, VA, I came off the banking on one turn and lost control into a tire wall. The car fared well, of course, with some left front fender damage and a broken headlight surround.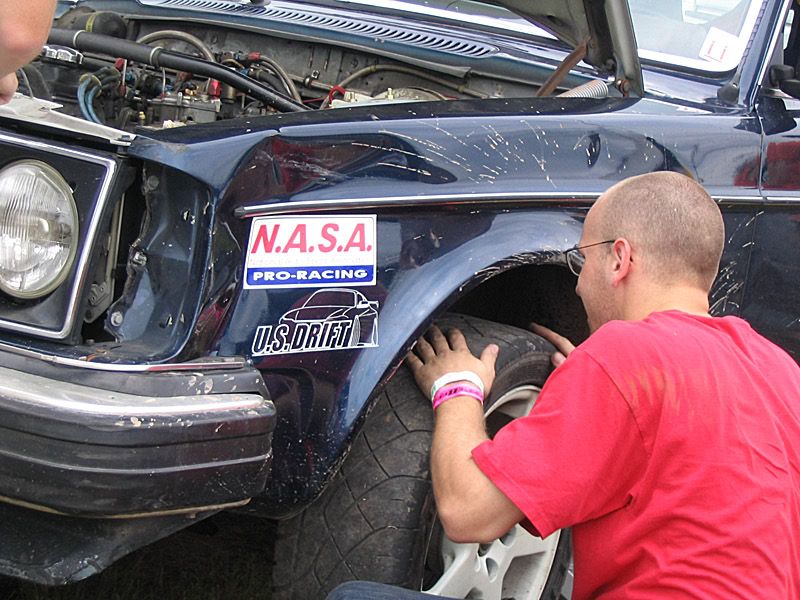 So we pulled the fender out and I got back out on course.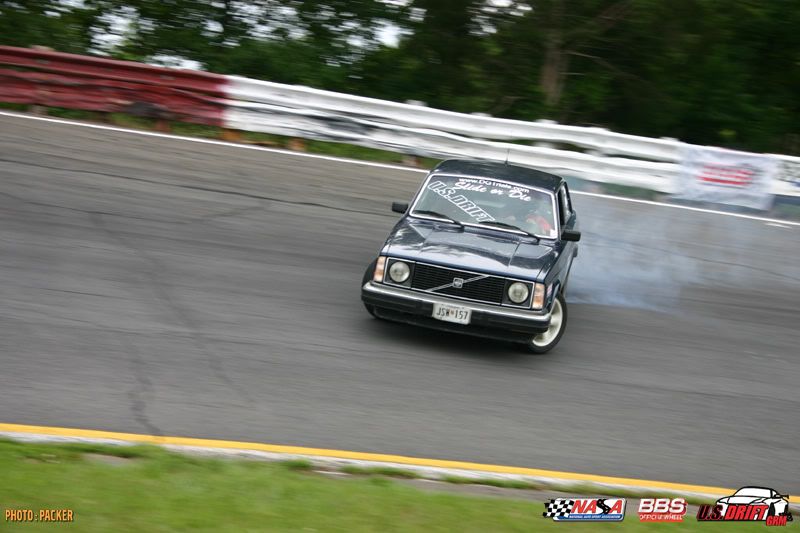 I drove the car at Summit Point for the second year in a row, and did a little bit better with more experience under my belt. I made it into the final group of 8 cars, and then to 4, where the bottom end gave up. Must have spun a rod bearing, but I didn't ever investigate fully. So that was the end of that engine.
The car was also my daily driver at that point, as my turbo engine swap in my 262 Bertone had taken quite a bit more time than expected. So now I was without a running vehicle to get to and from work. Fortunately I could borrow a 242GT from my roommate (Chris, 242GTMD) and use that for a week. But it was crunch time on the Bertone. I spent quite a bit of time that week working on getting the Megasquirt in the Berturbo operational, and finally, on Saturday, I got to drive it around for the first time. So now that the Berturbo was up and running, the blue car took a rest on my trailer, where it lived for a few months.
In December of 2004, I decided it was time to build the blue car as my drift car, instead of doubling up with the Berturbo as my daily driver/drift machine. This was a good idea, I believe, but also took quite some time to come to fruition. I spoke with a friend about doing a rollcage for it, and he said it would be no problem. I began working on the car, stripping the interior and getting as much crap out of it as I could. I trailered it up to Hagerstown,
MD, where Travis of SVR would be putting the roll cage in. I didn't expect this to take as long as it did, but more on that later.
The first drift practice event of 2005 came on January 15th, at Virginia Motorsports Park, also outside of Richmond, VA. It was at this event that my Berturbo would run for the last time. I had an issue with the Megasquirt, which rendered the car dead. I towed it home, and worked on it for the next week or so, while driving the aforementioned 242GT. It turns out that at some point while driving the car, one of the valve springs had broken. I got the
megasquirt hooked up and ready to go, and was trying to start the car. All of a sudden, it stopped cranking. After a few more attempts, I knew something was up. I decided to pull the cylinder head and see what was up. What I found was ugly: the broken valve spring, broken valve, and a nice hole in the block. This was the end of the Berturbo.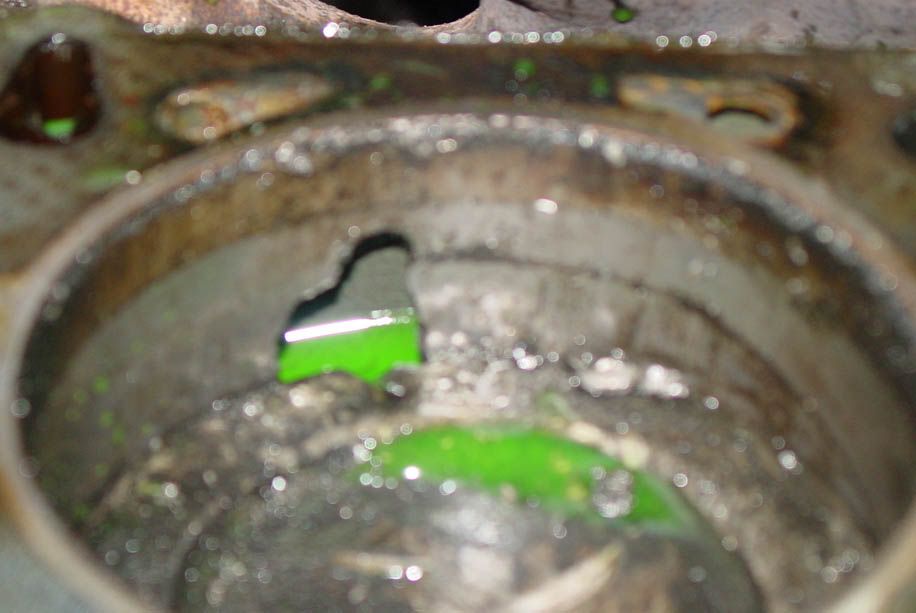 Back to the 242. After dropping it off with Travis of SVR, I got to work on ordering parts. I collected quite a bit of stuff, including a Mustang T5 trans, with bellhousing adapter from vperformance. I got a clutch from clutchnet.com to fit the swap. I also picked up a Proturbo manifold from the group buy organized by Dave Barton. My biggest purchase was a Garrett GT2871R turbo from ATP Turbo, dual ball bearing with the upgraded 4" compressor inlet. This thing is a monster, and seemed like the best of the GT series to fit my engine and performance needs. Spool should be decent with the ball bearings and the Proturbo manifold, and peak power should be excellent. While I was busy collecting parts, the roll cage production was moving along very slowly.
It obviously takes a long time to build a roll cage, and this one was no exception. While building the cage, he was also making the downpipe and exhaust, as well as welding up the piping for the Tial 38mm external wastegate.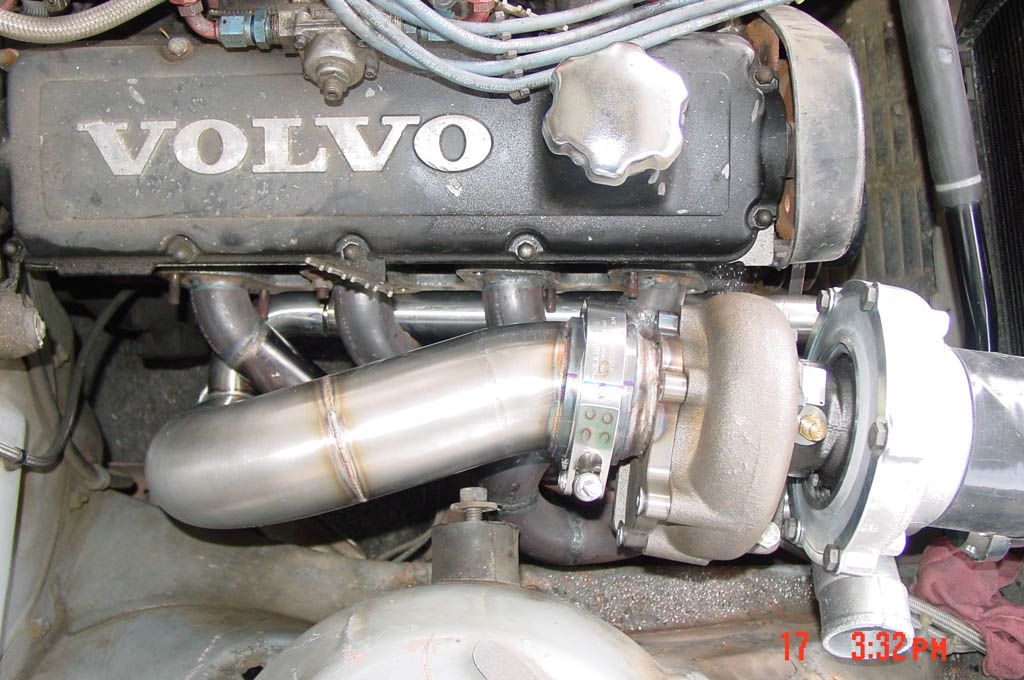 A lot of work had to be done.
Last edited: