I didn't have time to post anything while this was being built. But I thought some of you would get a kick out of it here it is.
First off I would like to thank Reeferman and KRL142 for helping me get this done. I couldn't of done it without you.
A brief history of the car. I had seen this car on CL for a while for $1000. While it looked like a decent car it was not a $1000 car. It did however have all the IPD goodies on it and receipts for about $2000 in a engine rebuild. One day the owner lowered the price to $500and I bit. I bought this car originally to part out and make a little money to fund my race car. Soon after that I helped build and care RSI's 245 for the 2009 race in Portland. I had so much fun with the car I decided that this would probably make a great ChumpCar.
So this is what I started with.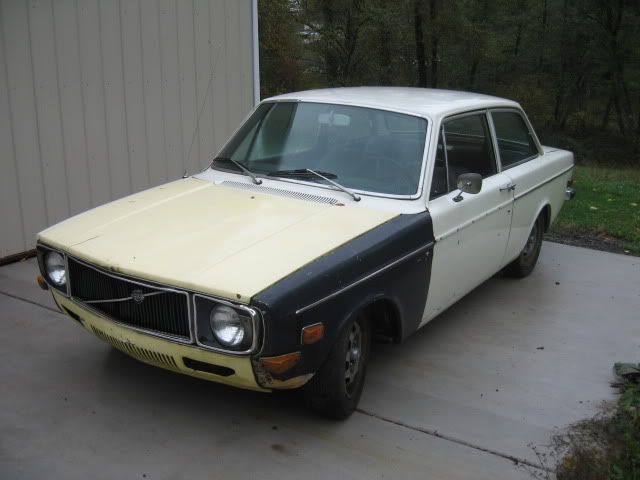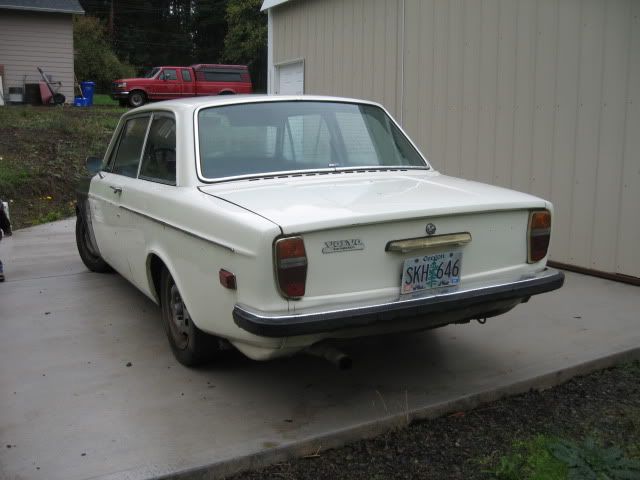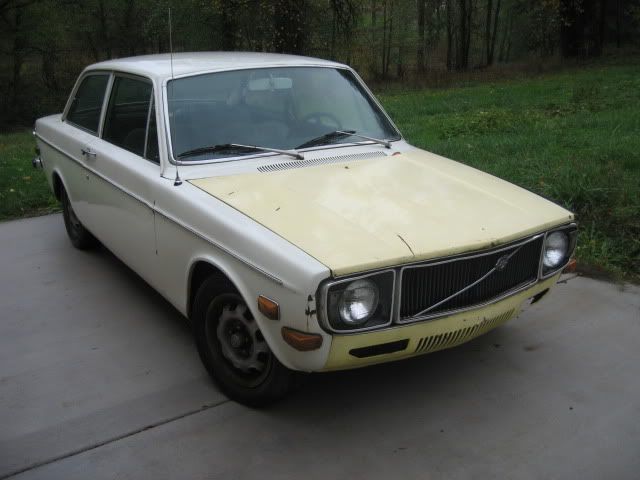 I first put it up on the scales and started to strip the car. As I stripped it I would take note on what I pulled out of the car and the weight. The car started at 2611LBS and got it down to 2279 with all the glass still in it and the dash. I am guessing that after the cage was installed and that stuff taken out the car was raced around 2500LBS
Stripping the car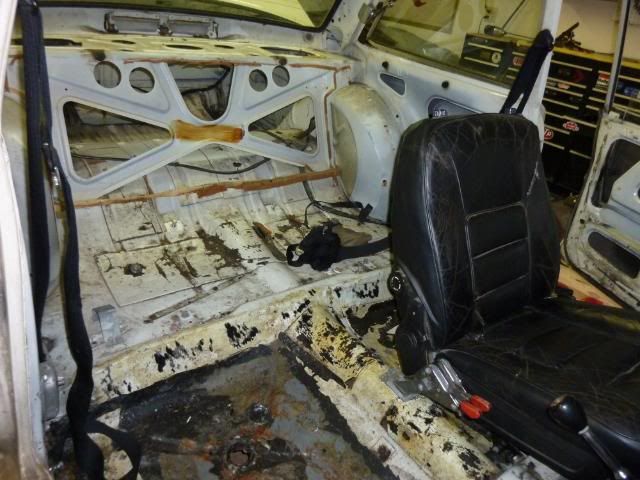 Trunk lid stripped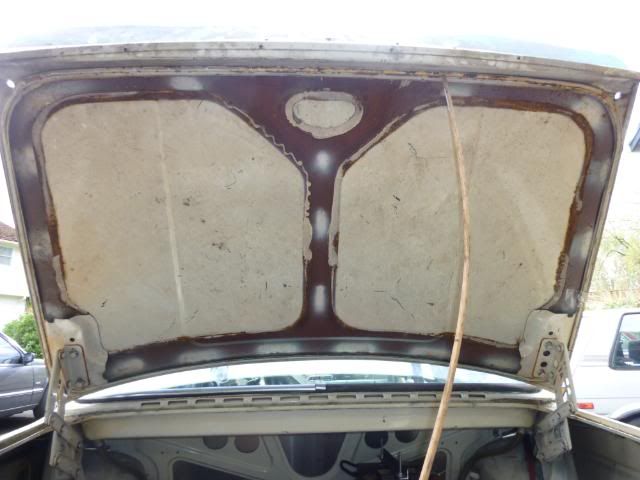 I pulled out the engine and tranny. Getting rid of the M41 in favor of a M40. With the engine out I tore it completely down to clean it up and check the bearings. I ended up changing one cam bearing and just rotating the rode and crank bearings. I also honed out the cylinders and re ringed it. I was planing on balancing the bottom end but found out that it had already been balanced in the rebuild. Other than that I used all the stuff that was on the engine when I got it.
After that I started going through the suspension and making sure it was some what up to the task of racing for 12 hours. Along the way I decided to make some new bushings for the lower control arms.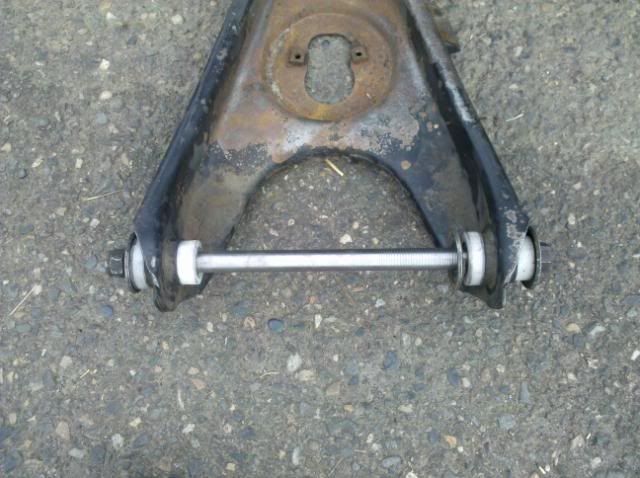 Then it was time to put the cage and fuel cell in.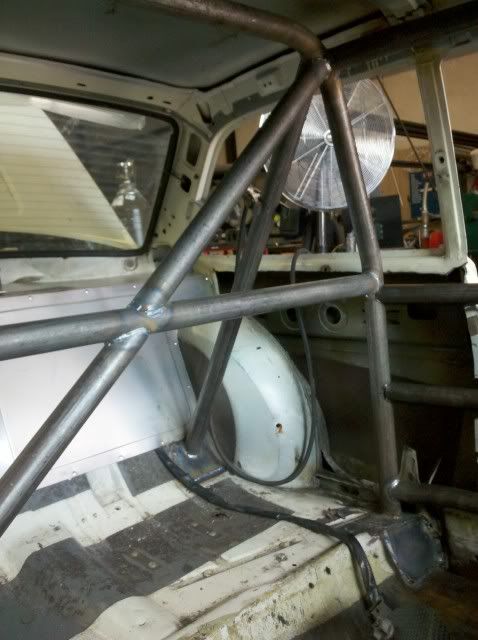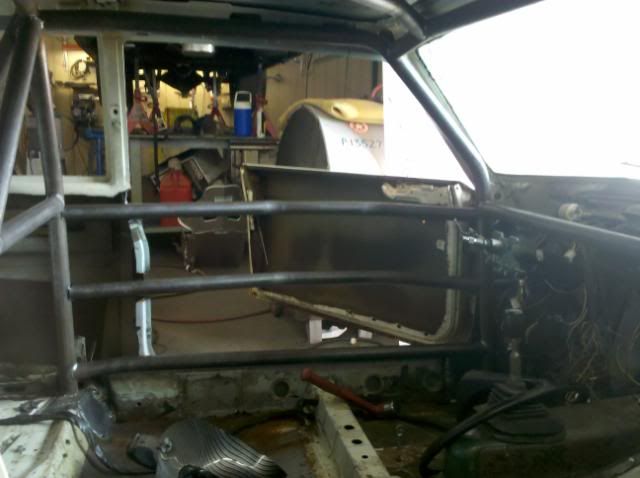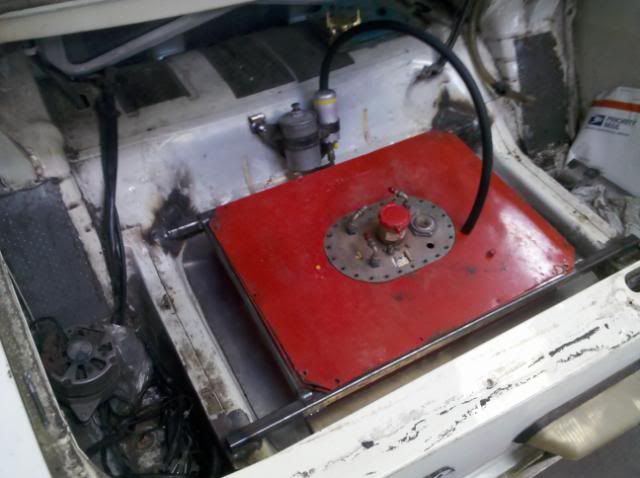 After getting the cage in we discovered that the stock dash would no longer fit and we would have to make our own. KRL142 did most of this.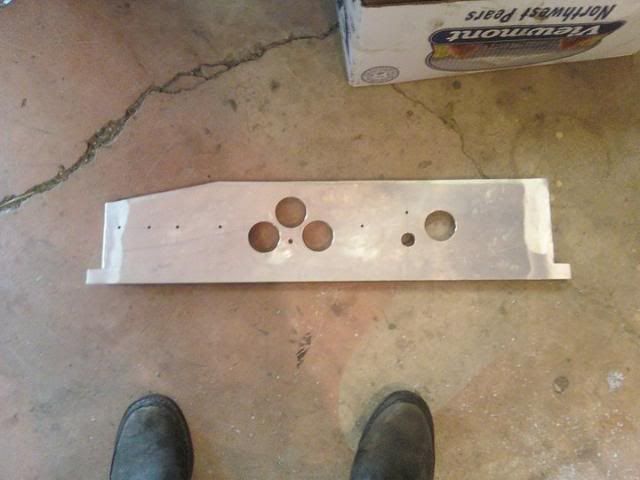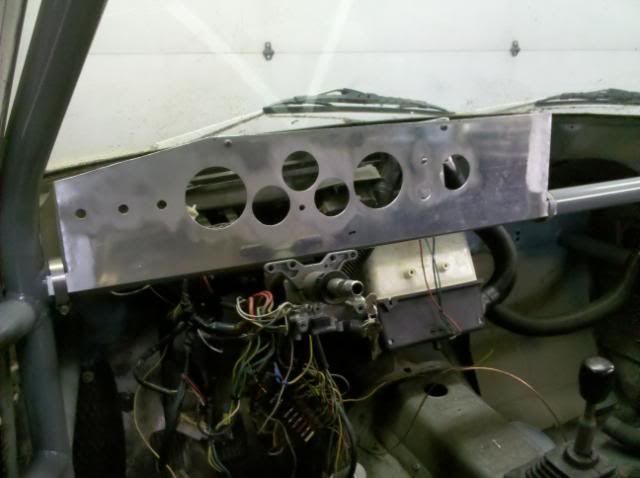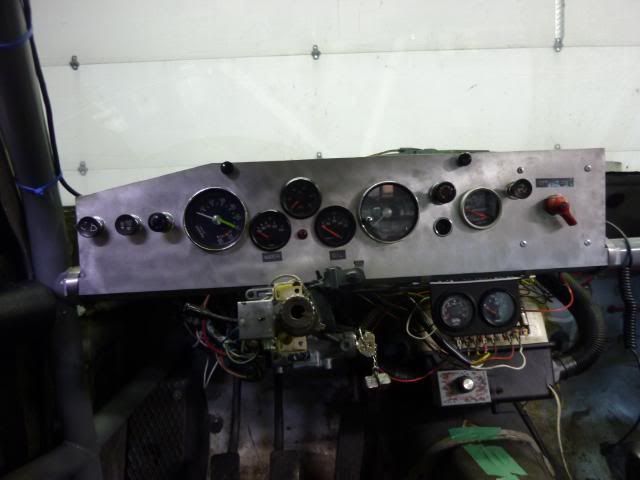 OK that's enough for now I'll get more on the build later.
Last edited: