Got closer to finishing up on a couple of things tonight.
Finishing up on the front air dam and splitter. Right now the splitter is made out of 1/4 inch plywood. I think I make one out of 3/8 as the 1/4 is not quite as rigid as I would like. I would like to think that it cant be any worse that it was and would like to think that it is better.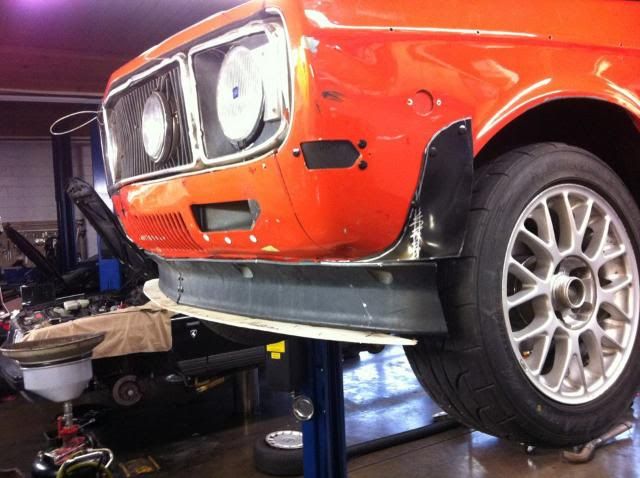 I was just messing around and made this to help clean up the front end a little. I'd like to think it cant hurt. I was going to make one for the other side but forgot the air intake is on that side and should let as much cool air in there as possible.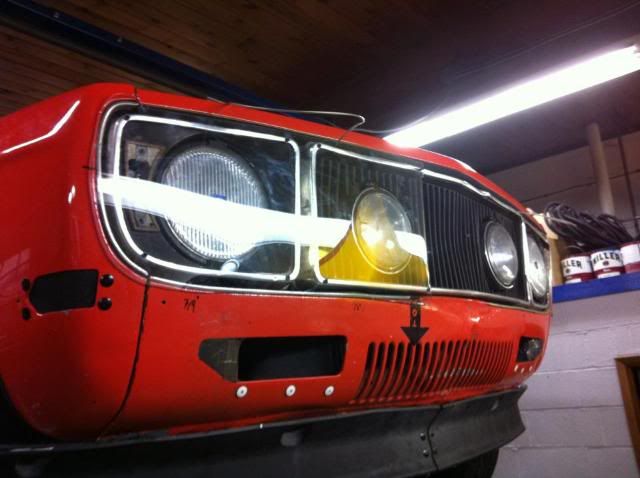 Still need to try to get the exhaust all the way out the back and a number of little thing. More to come soon.
Marc