Joined

Sep 27, 2008
Location
Well the HE351 with external gates has been fun but really only at freeway speeds. Want something that will smoke the tires a little bit faster off the line (spool earlier). I've been reading compressor maps all morning but want a second opinion.
I'm shooting for 300 hp at 20 psi with a mildly ported 531 head. So on a map that equates to a 2.36 pressure ratio and 300 cfm I believe.
Needs to be a T3 and under $350 in good used condition as well. Me thinks a 19t is a little small and an HE351 too big.
19t: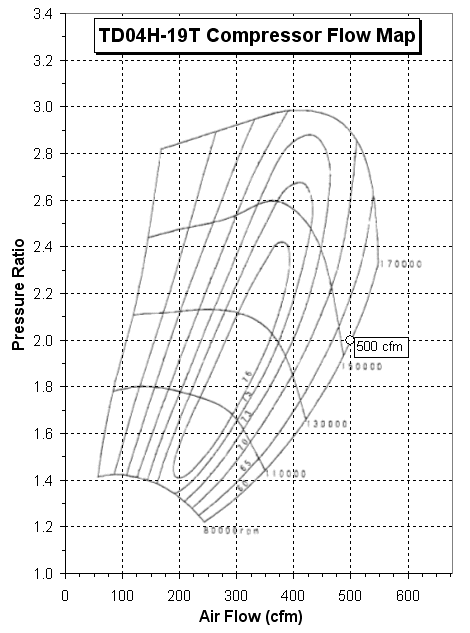 HE351: