Volvo's That Run - A Volvo/Ford 302 Swap Manual
I have spent over 3 years installing a Ford V8 into an '82 245 and have now declared completion. During this time I have been keeping both picture and narrative documentation of the problems and solutions of the conversions. As some small payback to the many contributors on this forum that made it possible for me to accomplish this I would like to post the entire document here to aid another generation of converters.
This project was done for entertainment during retirement and to be able to drive a car I loved when it was new over 30 years ago. But I did take it to the 2014 EuroFest in Greenville, SC just to be with several thousand other car nuts and their cars.
The surprise was that at least a few folks thought enough of my efforts to vote the V8 Volvo first place in the Volvo class.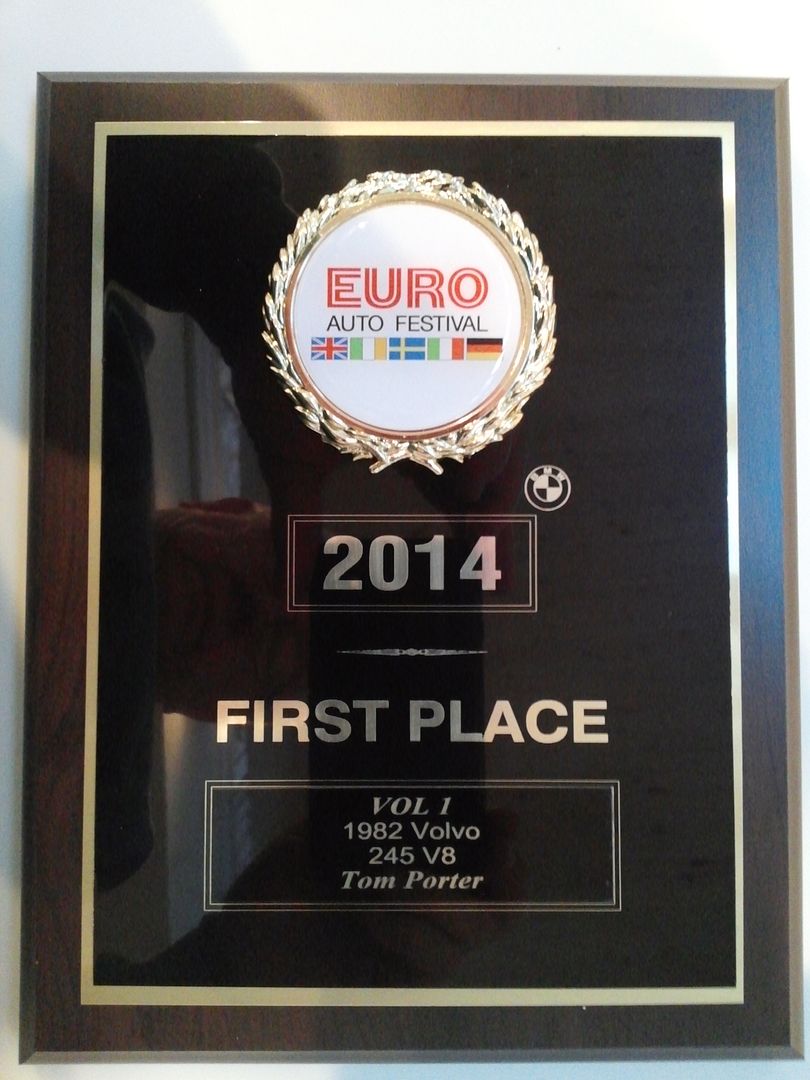 Last edited: