Catastrophic front control arm bushing failure
After 5+ years of driving this thing after restoration something finally fell off. Well . . . not really fell off but the left front control arm rear bushing decided to tear up. I did all the suspension bushings with a complete package from Rock Auto which provided parts from countries I had never heard from before.
Price was right but not the quality. No sign of other bushing failure at the moment but something to keep an eye on.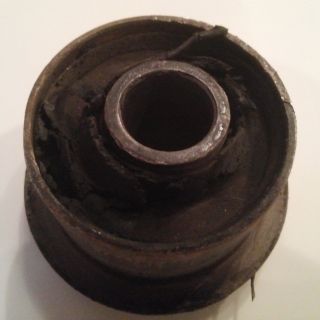 Last edited: