Joined

Dec 23, 2002
Location
So back in April 08', I sold my old/andysbeta's old orange B230FT powered 76' 244DL for a reasonably measly sum of money. Not one who fails to burn a hole in their pocket, I heard through a friend/Volvospeed member that is neighbor in nearby Saratoga had a single owner 1800ES that had been sitting in their yard for many years. I always wanted an ES because of how cool looking they were, but also my mom was in love with them back in the day [my grandfather was going to buy her one, but he passed away - this was 10+ years before I was even born]
So I went and checked it out and for having sat for so long it seemed like it might be a chore to get it going. Sure enough though I threw the battery from my truck in it and it fired off. Would not go into gear though. Also, the body was pretty good sans a few small spots of rust around the rear window glass and right next to the wheel well on the rear driver's side 1/4. I offered the 95-year old lady who owned it [it was her deceased husband's car] $2000 and she took it.
Came back a week later with a new battery, some cleaning supplies and a jack. Washed it, threw the battery in, fired it up, threw the back end in the air with the jack, put it in gear, lowered the jack and unfroze the clutch disc. She was moving! Drove it around the block a few times and called it good to go 40 miles back home.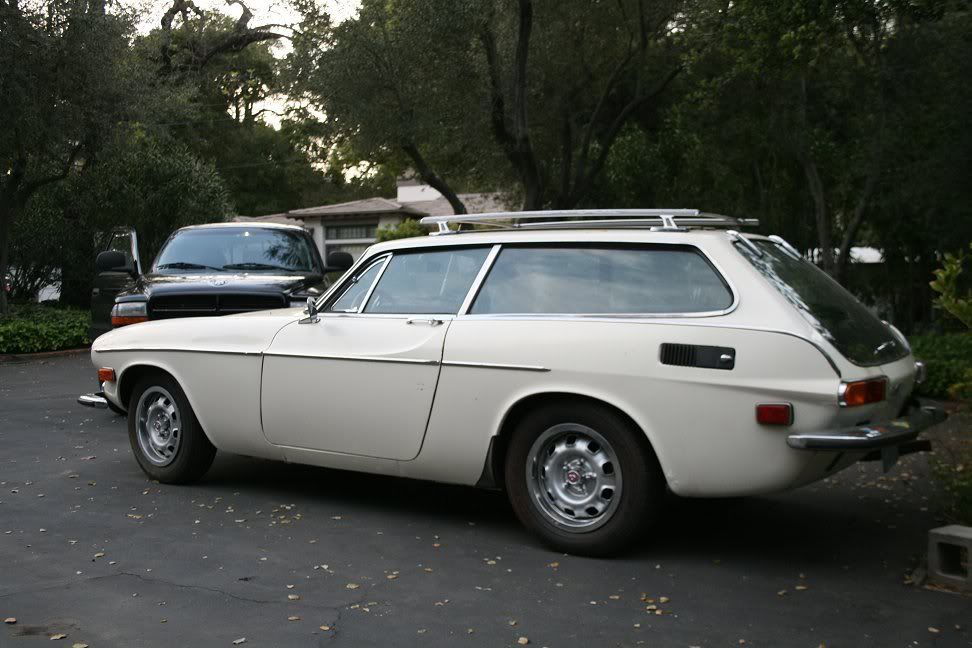 Although I really should have bled the brakes nothing catastrophic happened and I made it home. So I did some further cleaning [clay, polish & wax, lots of interior undusting] and she came out looking even nicer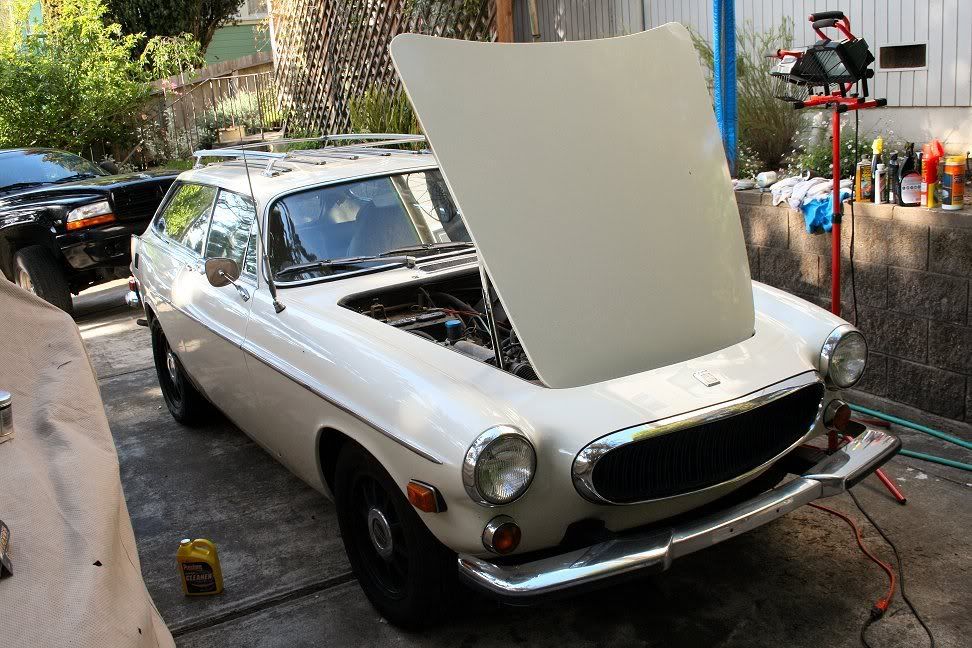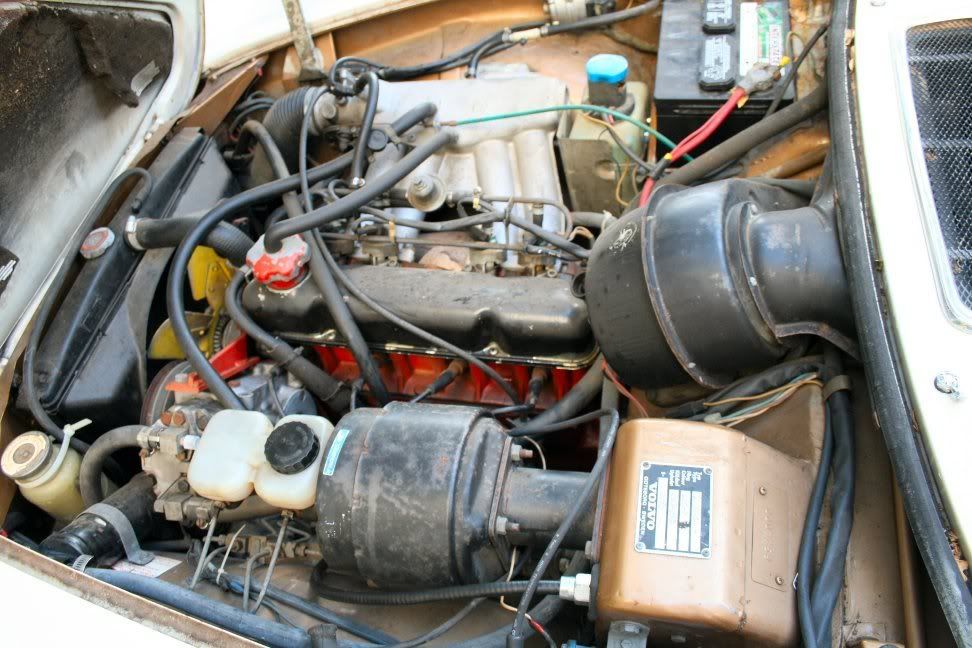 Than the DJet map sensor died. It sat for a bit, than Redwood Chair came to the rescue with a drilled map he had laying around. So I got it fired up, did some more maintenance, got some new front rubber for the original wheels [the black sirius ended up on the flathood 242], painted the centers black and started daily driving it.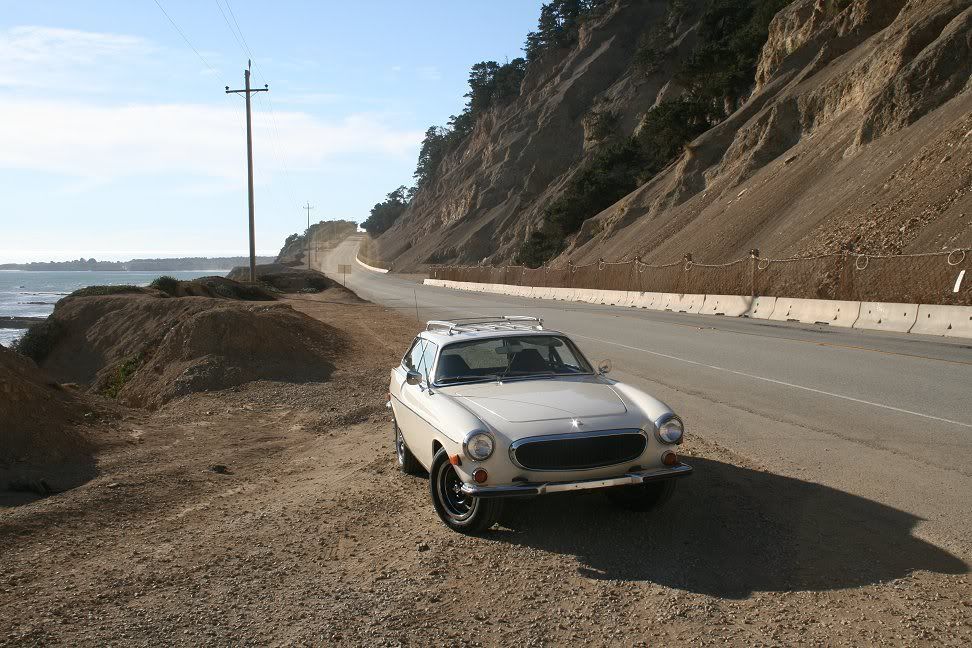 Winter 08' came around, and I decided to retire it for a while. A wiper arm broke off and I did not have enough money at the time to fix that and all the rubber seals the car was in dire need of [sitting all of those years really dried them out] so rather than risk allowing rust to further step it's ugly ass in I tossed my car cover and an extra tarp over it.
I recently left my job of the past 4+ years [was sick of it] and while continuing temporary work on the side and searching for a new job I figured it's time to get focused on the ES again.
So while I let my mind figure out what I want to do with the drivetrain on the car [it has a rebuilt b20f with about 20k in it which could be the base for many things, and also I might have the b230ft/holset/lh 2.4 from my red 244 to play with...] the only solid plan is to get the shell as straight as possible. I've stocked up on POR-15 products to attack the rust and also I plan on getting a welder. Although a car such as an ES is probably not the ideal platform to learn how to do bodywork, that is what I want to do and I want to do it right. I've also ordered just about every seal that the car will need.
Pretty much the only goals I have for the car is to get it straight, rust free, handling good, peppier [stock b20 is too slow for me] and more stylish.
The covers come off the car tomorrow. I will document all of the bodywork I will be attacking complete with pics
Last edited: