unbalanced chemical
300+ Club
Joined

Jun 26, 2002
Location
Ok so first off most all of this info is a copy from this thread.
https://www.volvoforums.org.uk/showthread.php?t=156900
Edit, I found the post about it on TB
https://forums.tbforums.com/showthread.php?t=261539
Thanks again to the OP
But I figured I would put something up here since for the TB Crowd with a bit more pictures.
This is a quick listing of the parts I used and where I got them that allowed me to upgrade from the stock 11"(280mm) Jumbo brakes on the late model 940's to the 11.89" (302mm) rotors and calipers off and 850 (technically V70 iirc).
Parts used
First off I picked up a set of 302mm brackets from IPD for $90. If you know what you are looking for you can find a set in the junkyard.
https://www.ipdusa.com/products/9263/120644-302mm-brake-upgrade-brackets-front-p80-850-s70-v70-c70
Next from Baer Brakes I picked up the 4 spacers needed for $ 2.25 each. Part number 6260124, they are .250" thick and worked perfect for around $14 shipped for the 4 pack. These looked to fit near perfect despite the original post asking for 6.3mm spacers.
Next was longer bolts from McMaster, 94036A835 Class 8.8 Steel Flanged Hex Head Screws, Medium-Strength, M12 x 1.75 mm Thread, 35 mm Long, packs of 10 for $6.28 I am sure you can get any type of bolt this is what I used.
From here I picked up a set of 302mm rotors and stock 850 Calipers from RockAuto. The calipers were 19P1733 (19-P1733) and 19P1732 (19-P1732) at a cost of around $28 each for reman units. The rotors were 12039023 (120.39023) for $38 each. If you really wanted to go cheap again I am sure you could find something in a local junkyard if you look hard enough.
As for pads pretty much pick whatver pads you want.
The actual swap is very easy, took me about 35 min for the second side and a bit longer the first side as I was figuring stuff out. I was able to use the stock length hoses (I had SS lines already). Besides having to Grind out part of the bracket these are straight up bolt on.
First up was the stock Jumbo brakes, the reason I removed them is because one of the calipers was draging on one side so this was the cheapest path for an upgrade.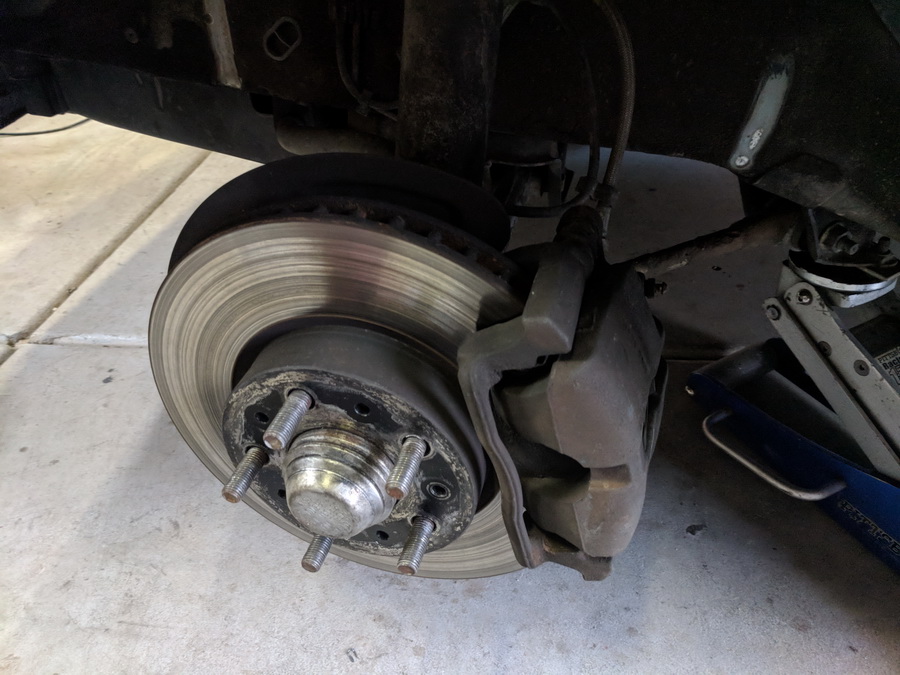 With everything removed I test fit the 302mm brackets to check for cleanance on the abs sensor.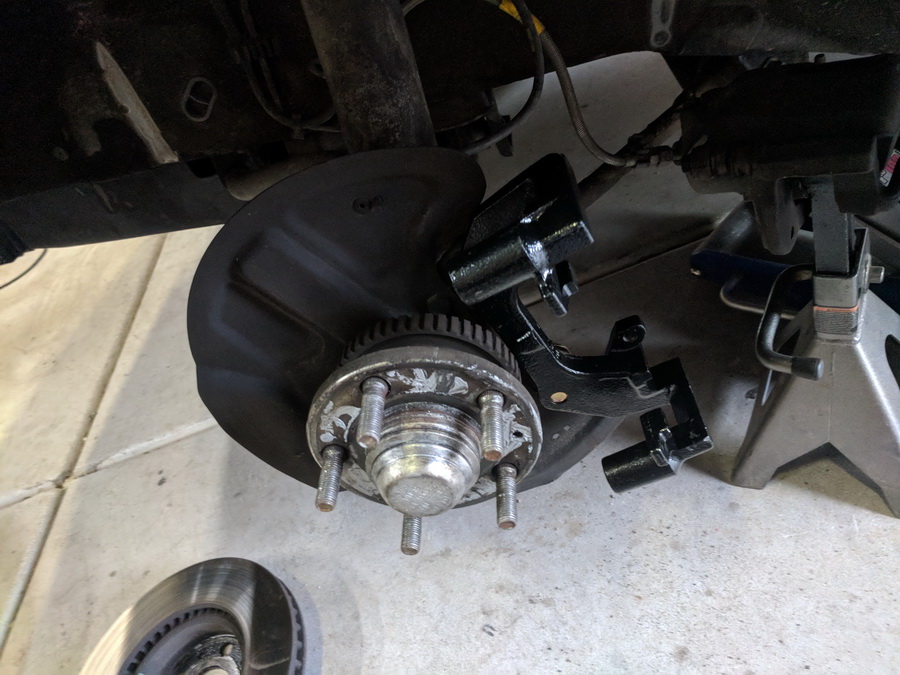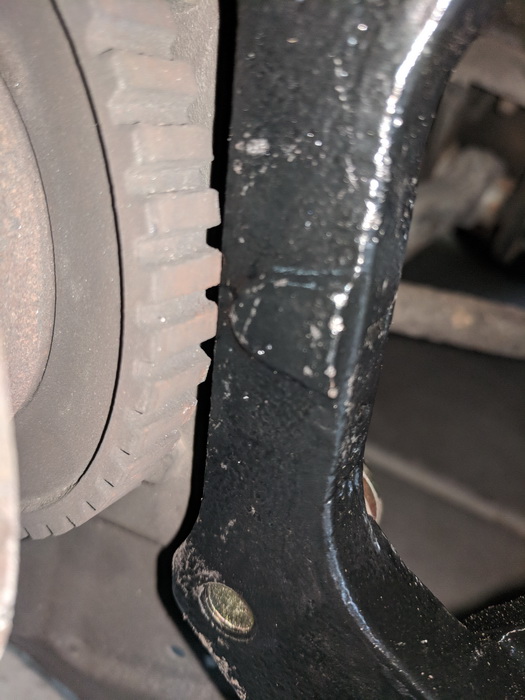 Here is a picture of the spacers installed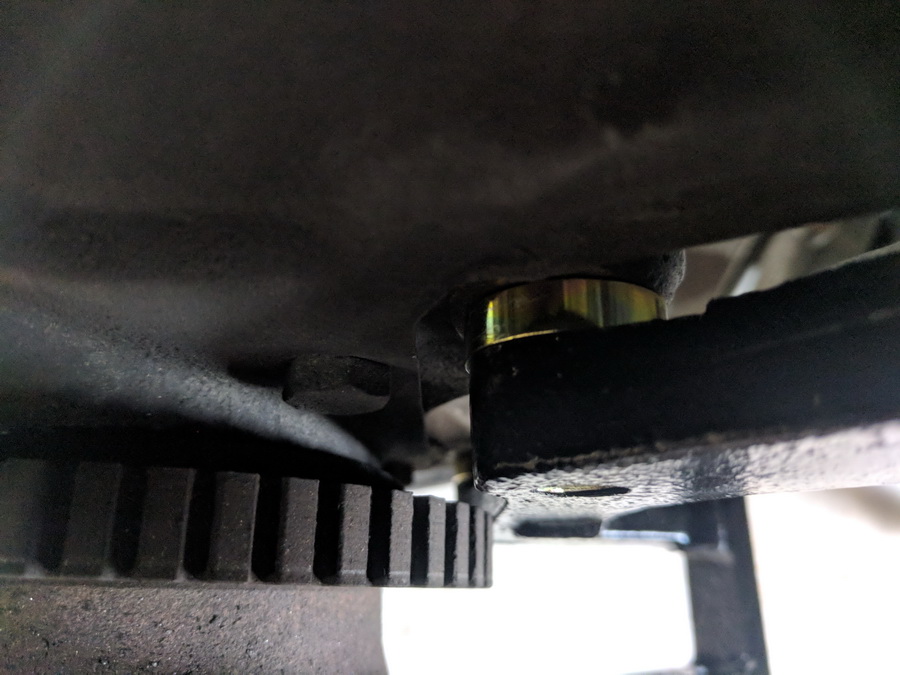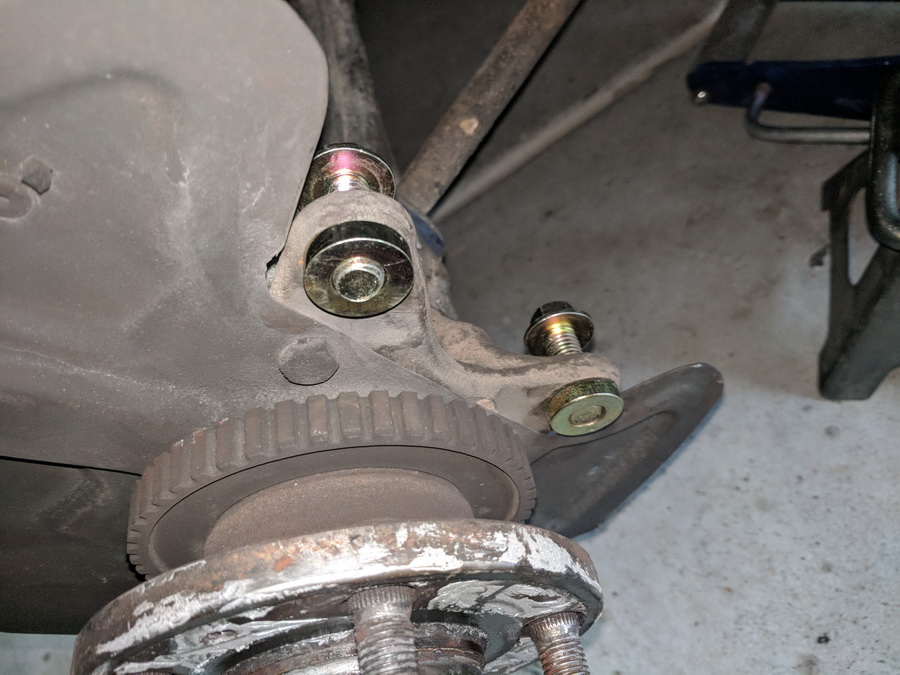 After a little time on the grinder the bracket should look something like this.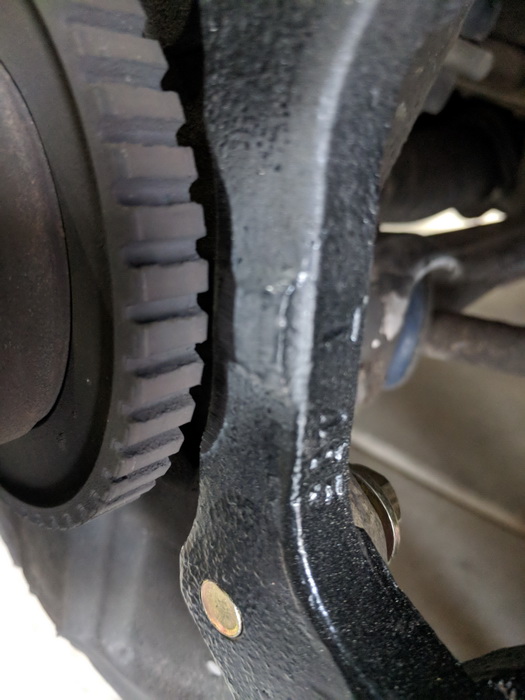 A comparison of the rotor sizes,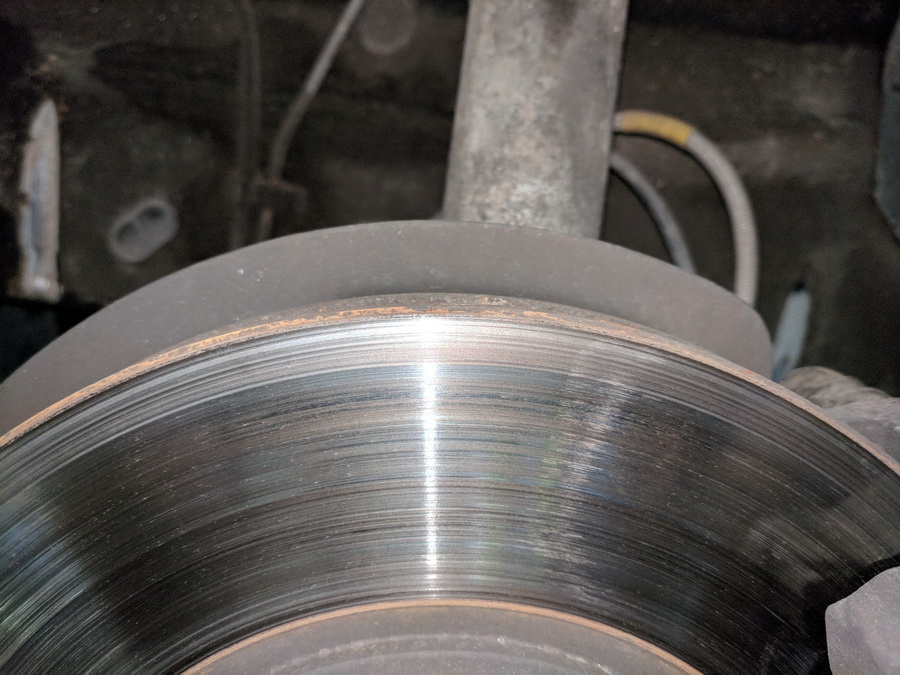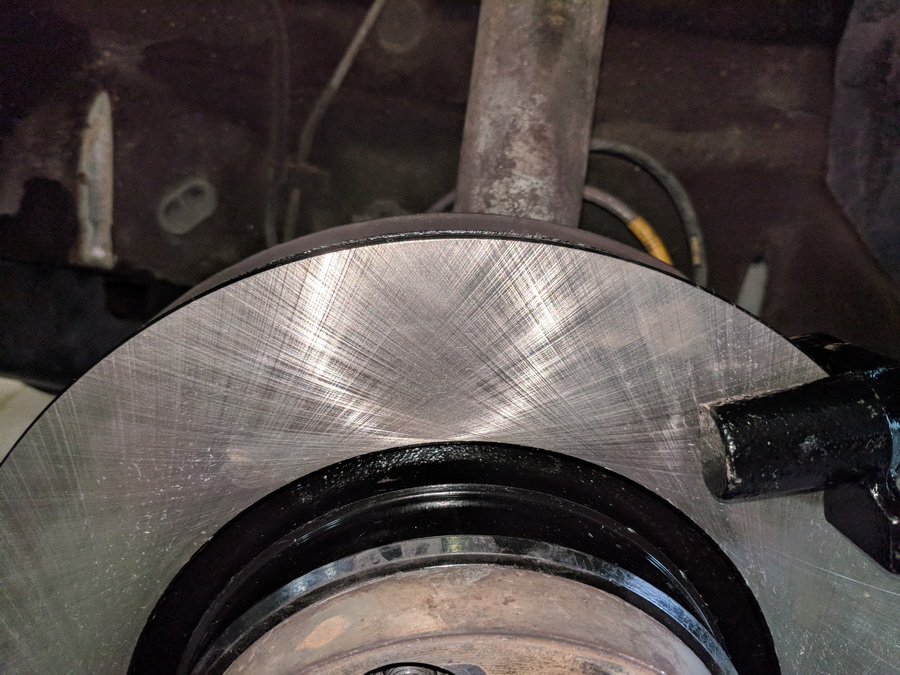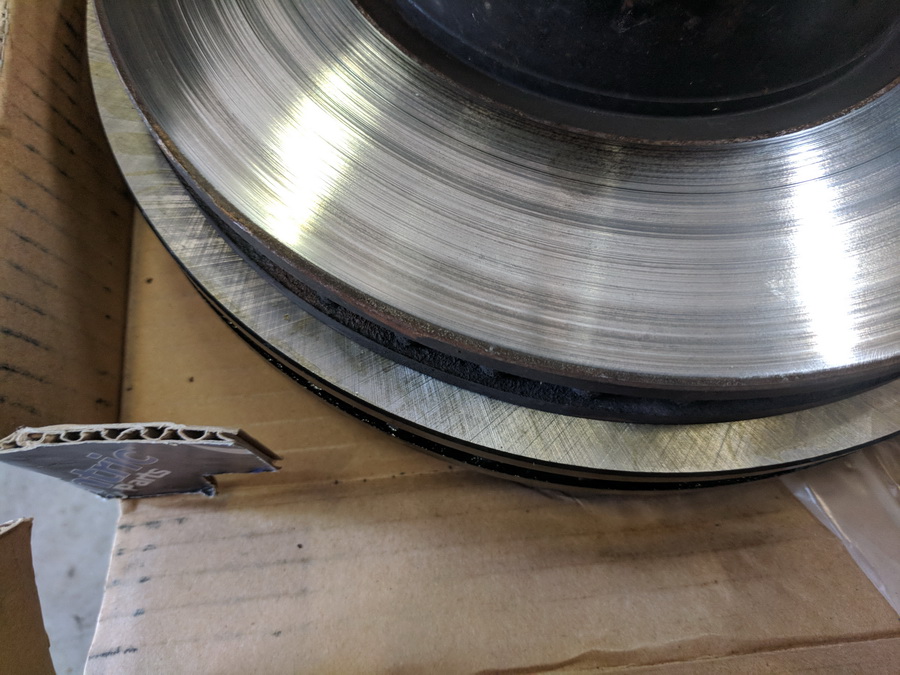 New rotors and brackets installed showing fit and clearance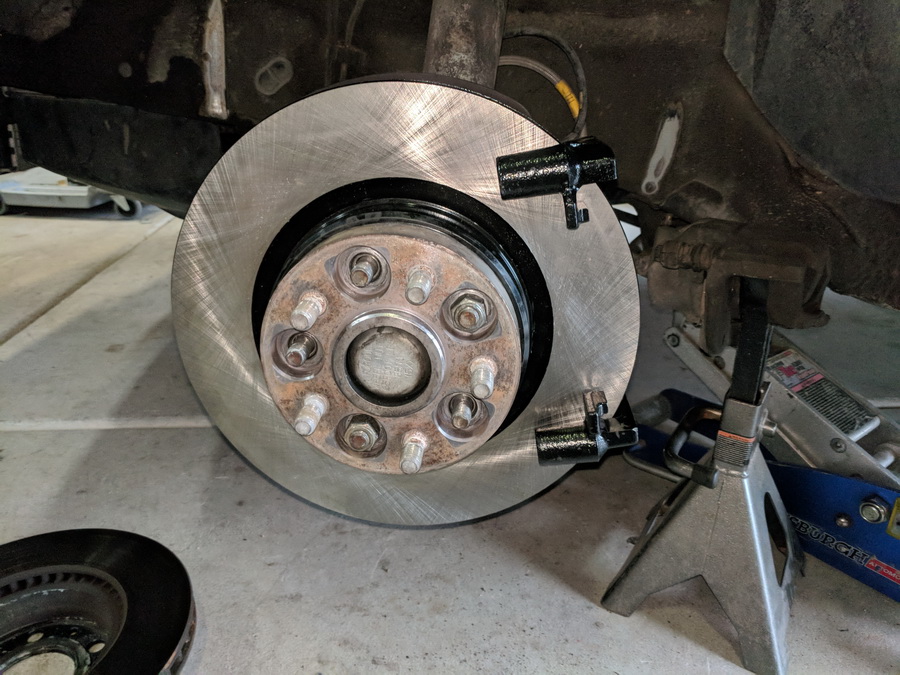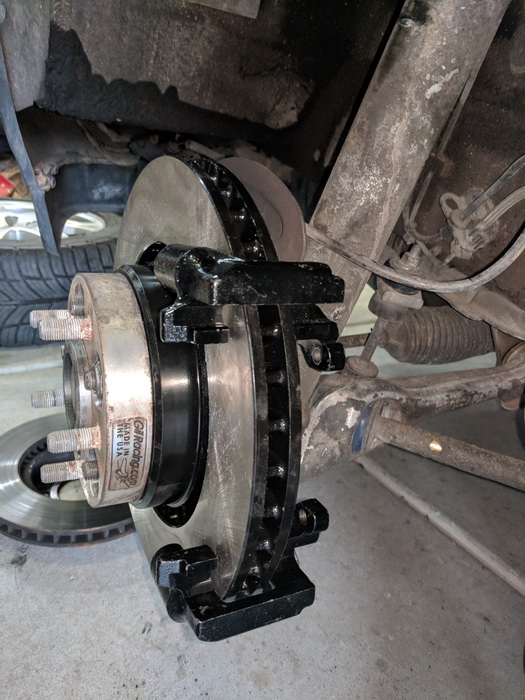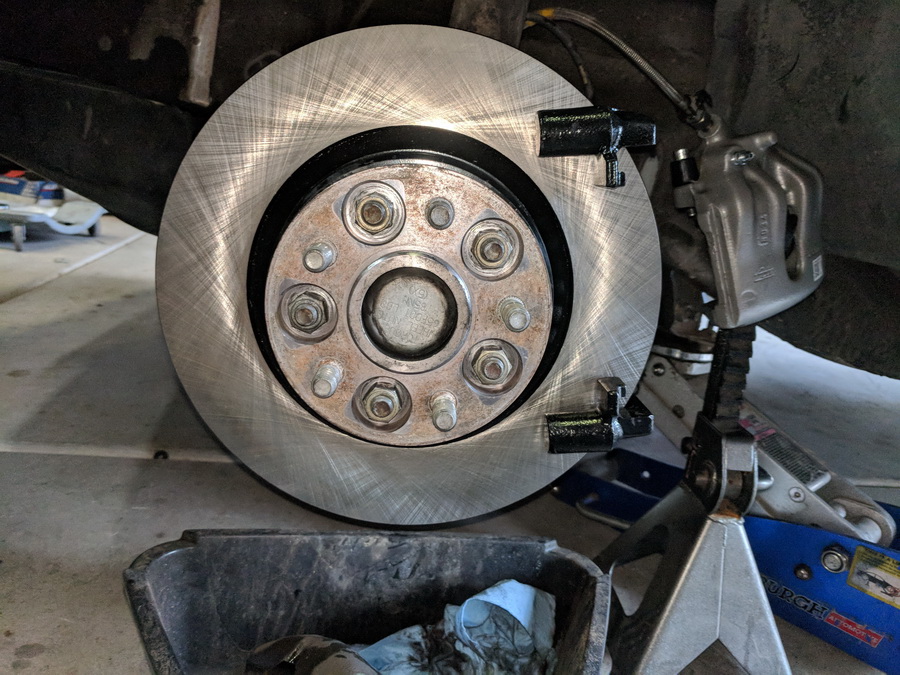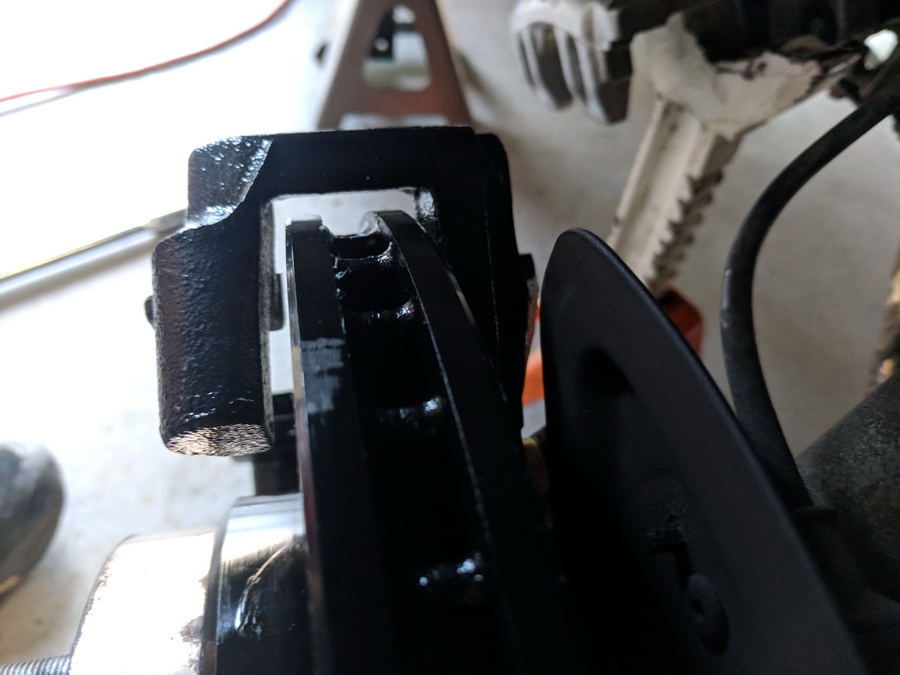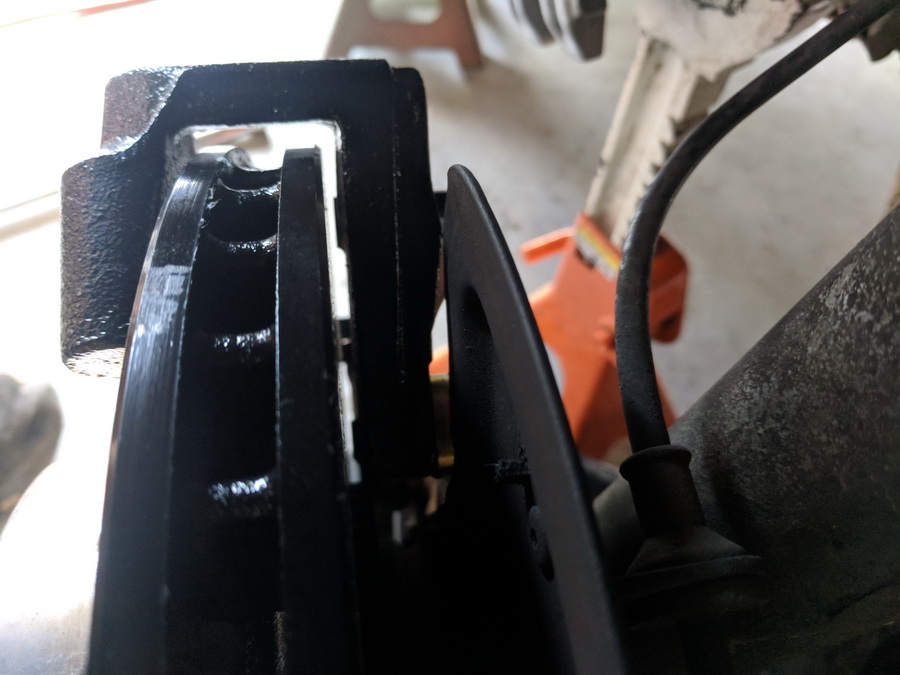 Calipers installed lines in place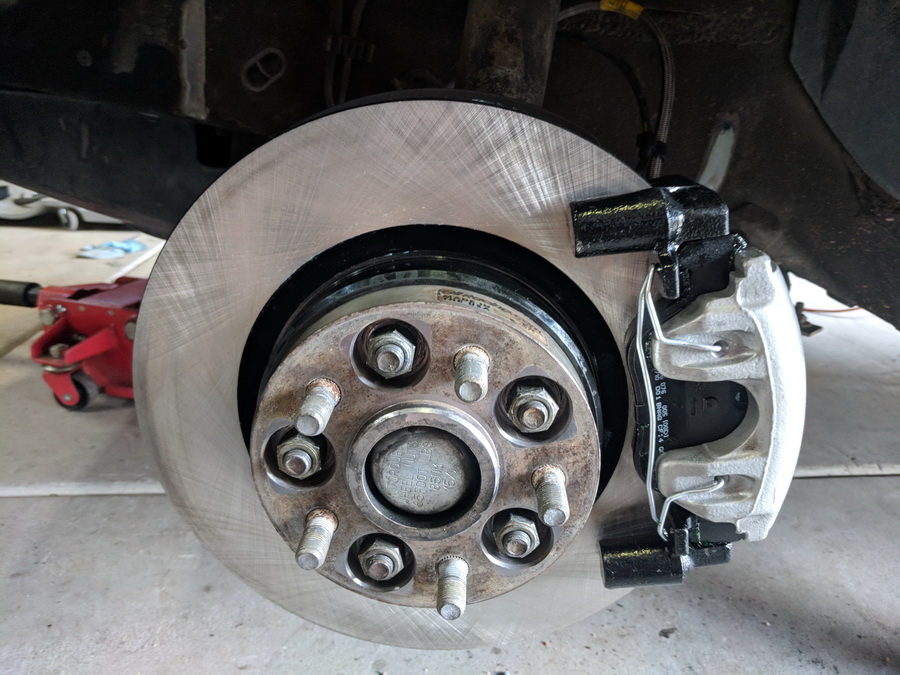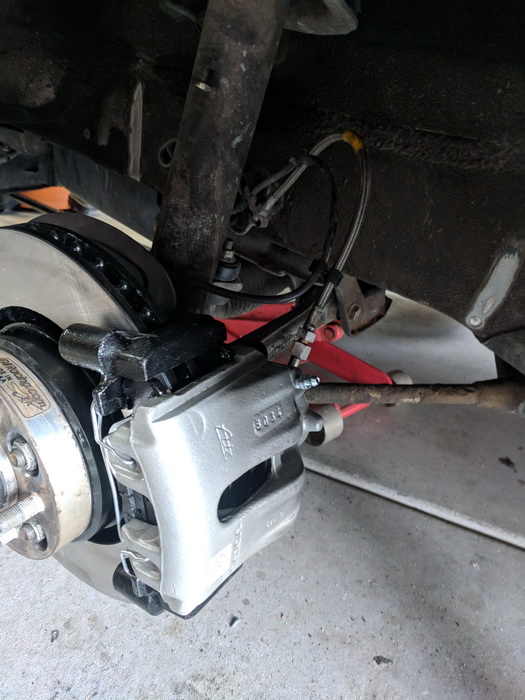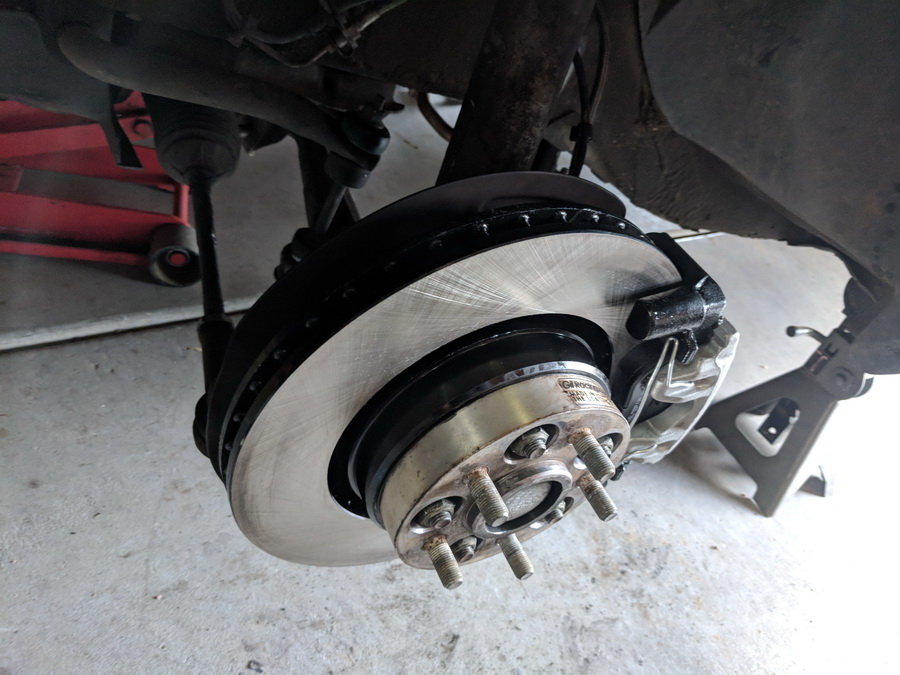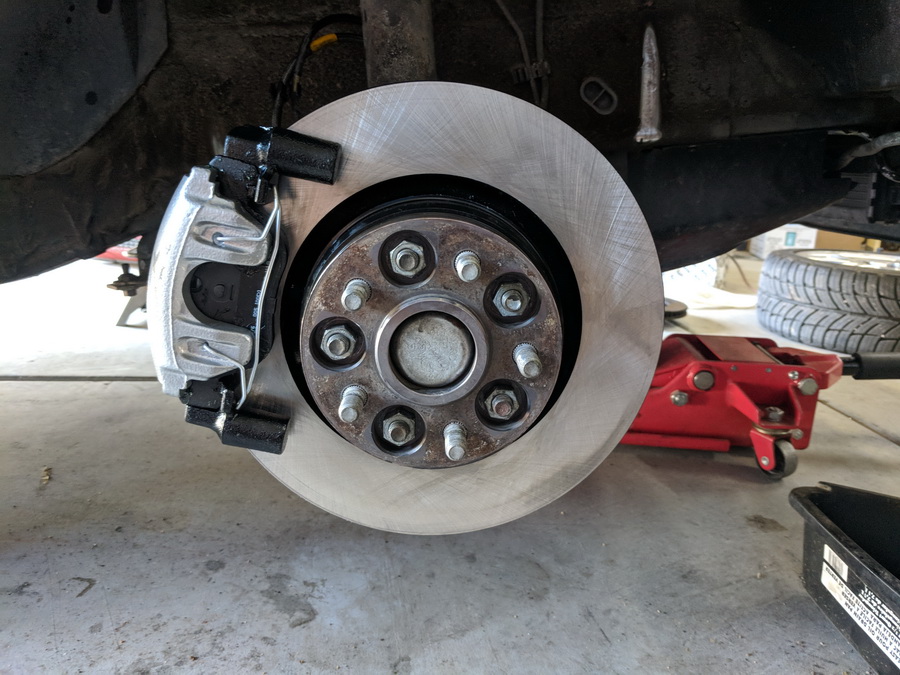 Calipers installed with Spacers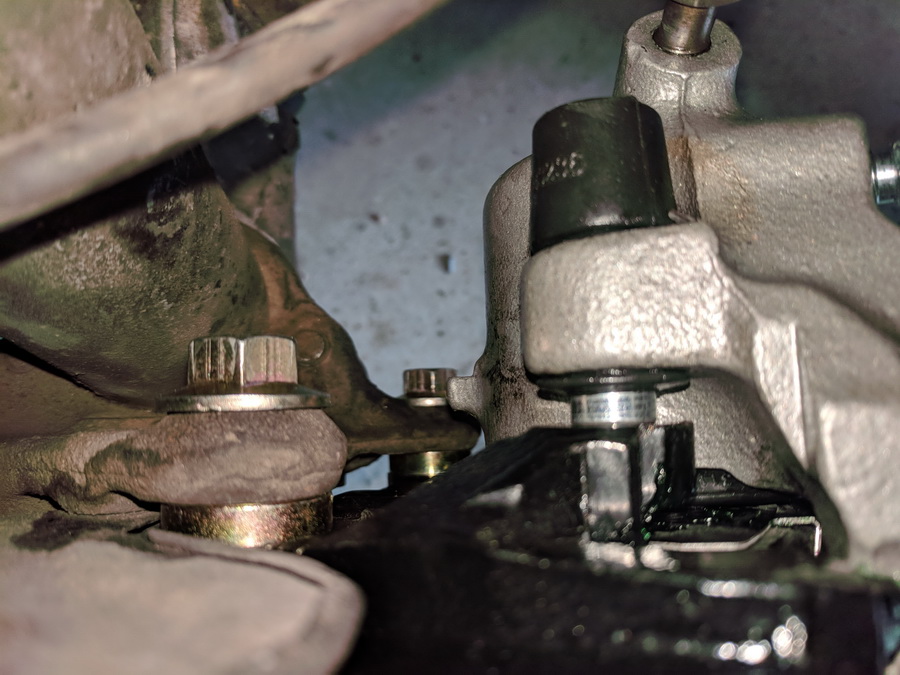 Pictures of the stock 850 caliper brackets next to the 302 Caliper Bracket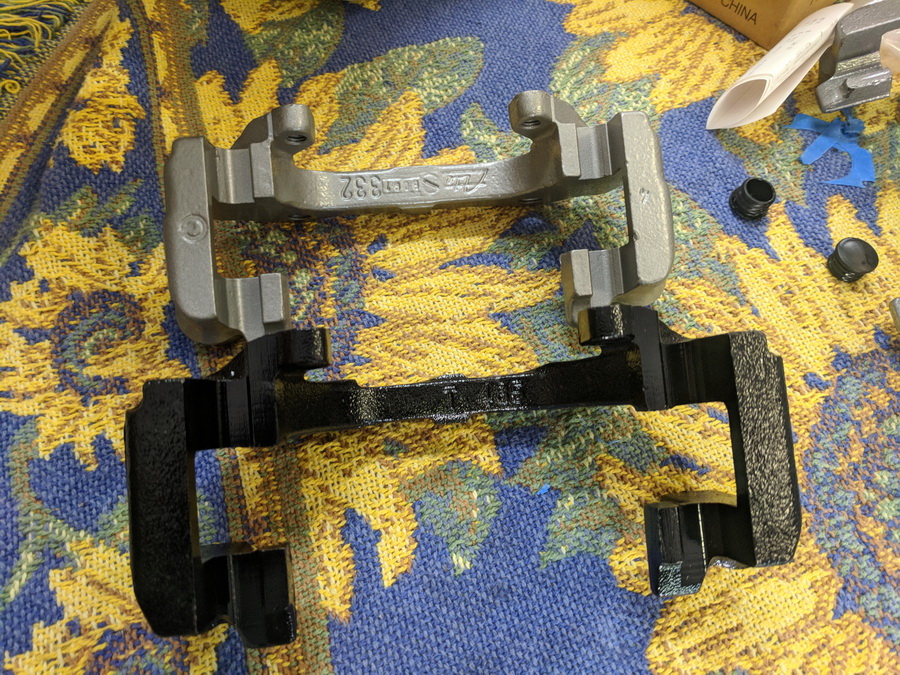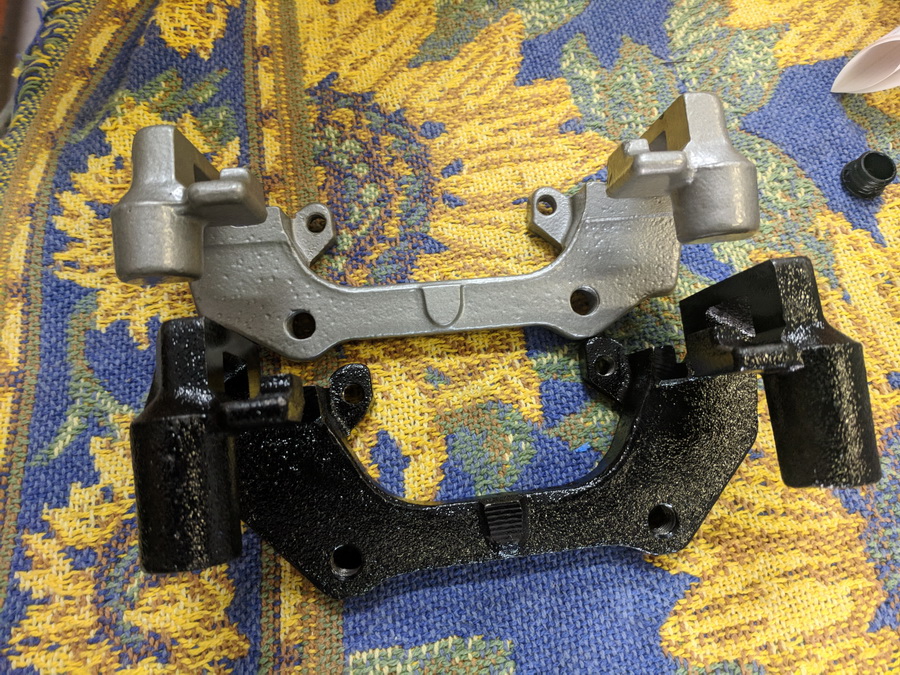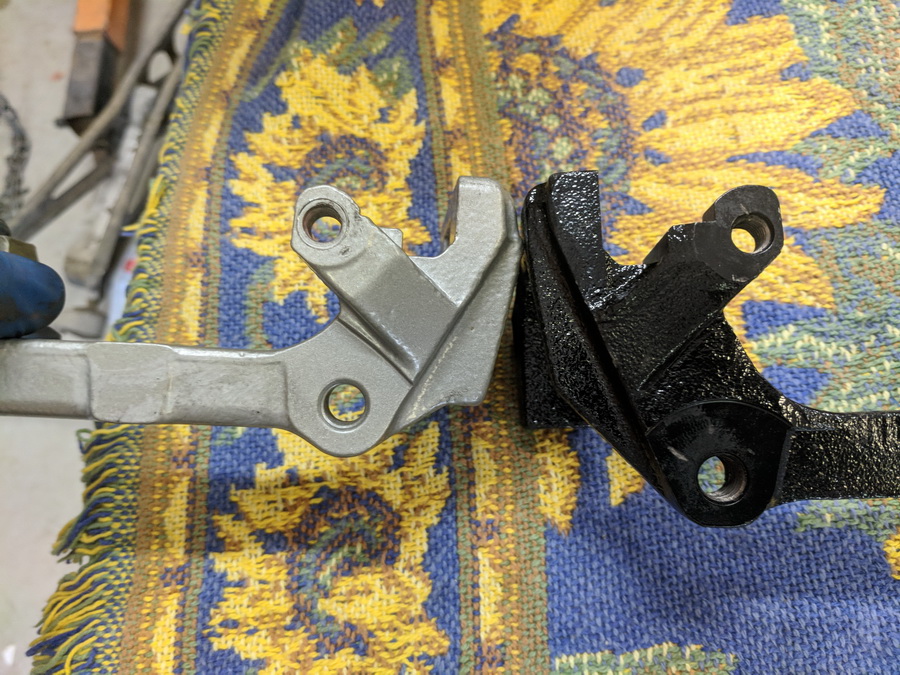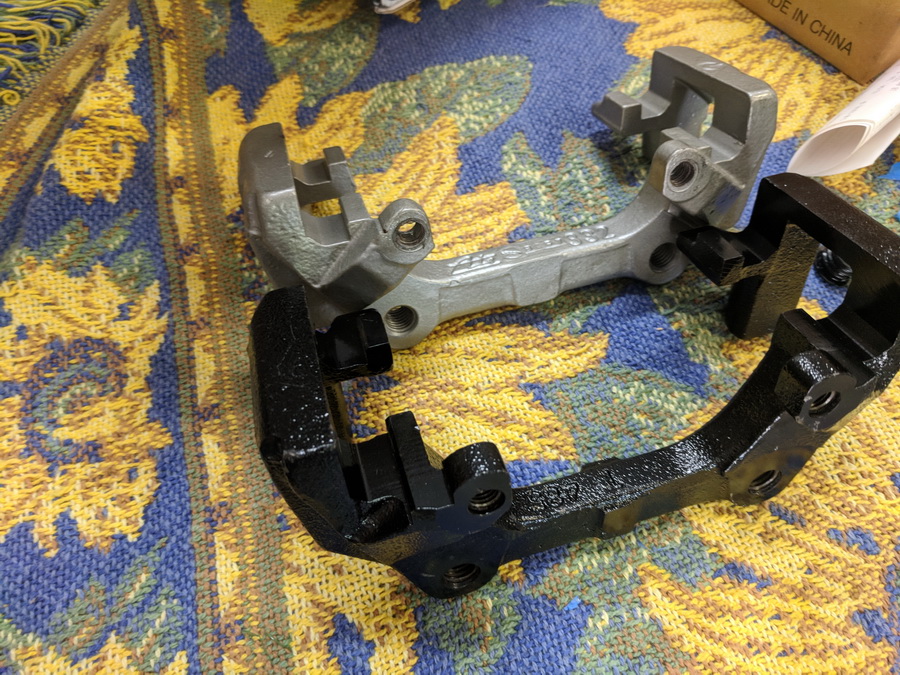 Last edited: